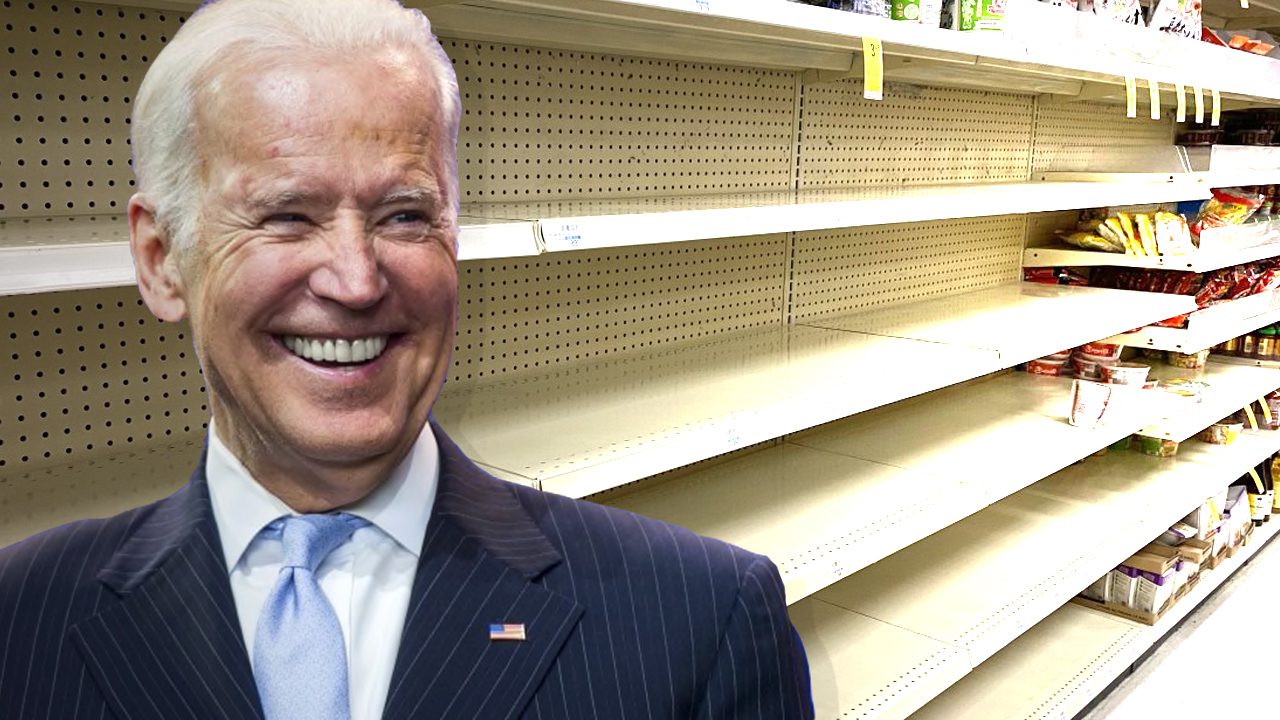 U.S. inflation continues to roar higher as this week's data from the consumer price index (CPI) jumped 6.2% from a year ago. Americans are concerned as the Federal Reserve has expanded the monetary supply like at no other time in history, suppressed the benchmark interest rate, and U.S. politicians are creating multi-trillion-dollar packages with money the government doesn't have. The news of hotter than usual inflation caused stock markets to fall on Wednesday, and U.S. president Joe Biden said the White House is prioritizing "getting prices down."
Inflation: 'The Predictable Outcome of Reckless Government Policies'
Inflation in the U.S. is running hot and after the media and Federal Reserve officials continued to say inflation would be "transitory" for the last 12 months, it clearly is not. Data from the U.S. Bureau of Labor Statistics' consumer price index (CPI) indicates inflation is the highest it's been in the country since the 1990s.
The CPI is a basket of products and the American populace has not lost this much purchasing power against these items since November 1990. Moreover, after the Bureau of Labor Statistics removed energy and food values, which can be volatile, the index was still up 4.6%. The index with the stripped factors is the highest it has been since August 1991.
Using pre-1980 methodology, consumer price inflation is now about 15%. https://t.co/G6FplxKyCD pic.twitter.com/wFtm7Gt5yt

— Tuur Demeester (@TuurDemeester) November 10, 2021
Meanwhile, the latest CPI data has everyone talking and discussing topics like government spending, the Federal Reserve, and the broken supply chain in the United States.
"Inflation hits 6.2%—wiping out the raises of those lucky enough to even have a good job—parents are worried about the price of milk for their kids (when the shelves aren't empty)," the whistleblower and privacy activist Edward Snowden remarked after the CPI data was published.
"Inflation is a huge tax increase on Americans and the predictable outcome of reckless government policies: massive spending bills, trillions of dollars created out of thin air by the Federal Reserve, and labor and supply shortages exacerbated by misguided interventionist schemes," former United States representative Justin Amash wrote on Wednesday.
White House Will Prioritize 'Getting Prices Down'
While Americans are grappling with the highest inflation records in 30 years, U.S. president Joe Biden says the inflation is "worrisome."
Today's report shows an increase over last month on inflation. Reversing this trend is a top priority.

My Infrastructure bill will bring down costs by reducing bottlenecks and I urge Congress to pass my Build Back Better Act — which will ease inflationary pressures.

— President Biden (@POTUS) November 10, 2021
Biden also said the administration is focused on getting people back to work, "getting prices down," and "making sure our stores are fully stocked." Biden made the statements during a speech at the Port of Baltimore on Wednesday and the U.S. president further said:
Everything from a gallon of gas to a loaf of bread costs more. And it's worrisome, even though wages are going up.
The politician continued to sell his newly passed infrastructure bill, which will be signed on Monday. Biden talked about a number of provisions that he claims will help ease the issues the supply chain is dealing with these past two years. "[We] are going to modernize our ports with $17 billion dollars in investment — We're going to reduce congestion," Biden told the audience.
What do you think about the CPI data this week and the rising inflation discussion? Let us know what you think about this subject in the comments section below.
Image Credits: Shutterstock, Pixabay, Wiki Commons