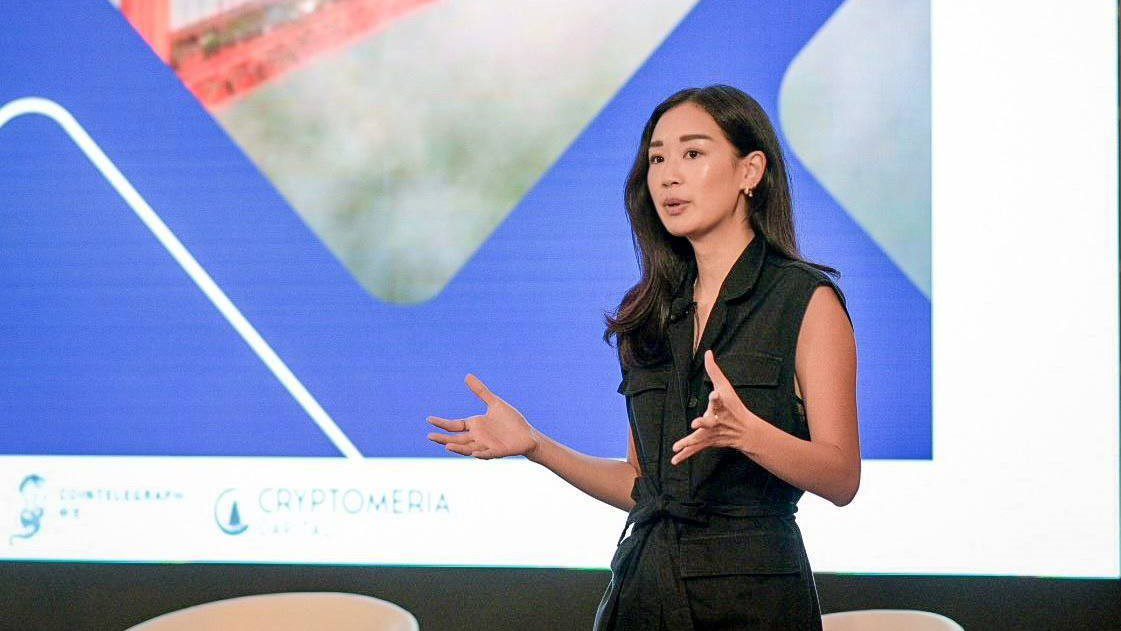 sponsored
On November 6, 2021, Alchemy Pay's Chief of Staff, Karmen Tang, delivered her keynote address at the Epicenter Crypto Conference in Lisbon.
Tang took the audience through a brief history of Alchemy Pay and the broad ecosystem they have now built within blockchain infrastructure. The founders of Alchemy Pay come from giants of traditional payments such as Mastercard, QFPay, PayPal, and Tencent. "Experience, expertise and networking have all been key to what Alchemy Pay does. That gives us that edge over others in the crypto payment space," said Tang.
Significant Network Growth
In the past year, Alchemy Pay has achieved significant growth and secured new partnerships including access to PayPal payment channels in Q4 of 2020, and to Visa and MasterCard payment channels earlier this year.
Today, Alchemy Pay is in over 60 countries, and provides over 200 payment channels for fiat and crypto acceptance. The industry still faces a lack of real-world use cases and in order to solve this Alchemy Pay functions as a bridge to enable transactions between crypto and fiat.
Tang went on to explain that Alchemy Pay's payment ecosystem is divided into four main categories: Customers and consumers; merchants and institutions; transaction service providers; and software technology developers. These are some of the different areas of blockchain infrastructure that Alchemy Pay has been able to bring together.
Over the past year, Alchemy Pay has established partnerships with Shopify and Binance and this summer their ACH token was launched on Coinbase, which led to a 150-fold increase in value. ACH is now also supported by Gemini, Crypto.com, Poloniex, CoinOne, and Changelly. Their social media community has also increased substantially, growing to over 200,000 followers across Twitter, Telegram and Reddit.
Tang also revealed that Alchemy Pay has recently set up a new joint venture with one of the largest conglomerates in the Middle East. Due to a non-disclosure agreement, however, the name of this conglomerate could not be revealed.
A hybrid solution for modern day finance
Alchemy Pay's hybrid payment solution allows everyday crypto payment, large or small, and the ability to bypass the costly Interchange means that Alchemy Pay's merchants can expect to save 50-70% in fees in comparison to traditional digital payments. Merchants receive their money within two to three days.
White Label Products
Alchemy Pay offers white label products such as crypto-linked cards and enables businesses to issue loyalty tokens of their own. Merchants can issue virtual cards linked to Mastercard and Visa and give their users their own branded token rewards when they spend with them. Tang stated, "we recognise there is huge potential in this area and what blockchain offers in terms of tokenization is something we are very excited about."
The Blockchain Infrastructure Alliance
The crypto payment space today is still fragmented and lacks comprehensive interoperability. With this in mind, Alchemy Pay, along with other founding members – Polygon, NEAR, NEO, and Conflux, alongside other investment veterans and incubators, have come together to form the Blockchain Infrastructure Alliance (BIA) and collectively lift the blockchain industry.
By bringing together thought-leaders, innovators and entrepreneurs, the BIA will create countless synergies between members across all areas and establish pooled resources for promotion, research, and development. The BIA will be creating ecosystem funds with selected public blockchain members to incubate projects with the overall goal of advancing cryptocurrency functionality. This initiative enables the co-branded ecosystem funds to attract high quality projects while the partnered public blockchains enjoy additional products and services built on their networks. The BIA will work with over thirty academics from top universities around the world who will help identify the best opportunities for solutions and development.
Societal Benefits of Cryptocurrency Payments
Crypto is gradually disrupting traditional finance and, in doing so, is unlocking a multi trillion dollar opportunity that will benefit society as a whole. Karmen Tang concluded her keynote speech with conviction, "when we look to the future, we envision a world of greater financial empowerment, inclusion, and transparency for people regardless of geography or status. We understand that this won't happen overnight but Alchemy Pay's crypto-fiat solution has a big role to play in that by making crypto payments work seamlessly."
About Alchemy Pay
Alchemy Pay is an integrated fiat and cryptocurrency gateway solutions provider, powering seamless crypto and fiat acceptance for merchant networks, developers and financial institutions. The company drives adoption of blockchain technology by making crypto investment, commercial transactions, and DeFi services readily accessible to consumers and institutions in the fiat economy. Today, Alchemy Pay supports over 60 countries with 200 payment channels and has touchpoints with more than 2 million merchants through partnerships with industry giants such as Binance, Shopify, Arcadier, QFPay and more.
Website: alchemytech.io
Twitter:twitter.com/alchemypay
Telegram:t.me/alchemy_official
---
This is a sponsored post. Learn how to reach our audience here. Read disclaimer below.
Image Credits: Shutterstock, Pixabay, Wiki Commons