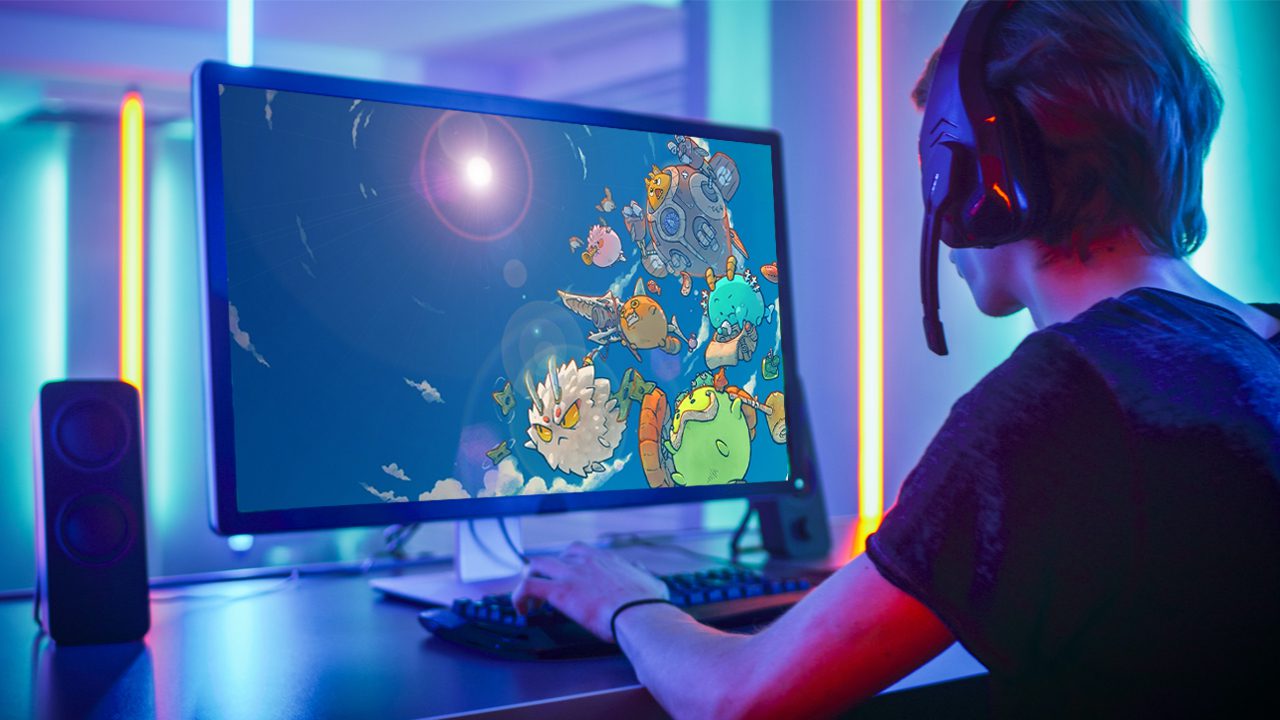 This year, the Sky Mavis-crafted blockchain game Axie Infinity has seen incredible growth and has recently surpassed $3 billion in all-time sales. However, researchers at Naavik explain in a recent study that Axie Infinity players called 'scholars' are seeing daily earnings drop, and many have seen earnings dip below the minimum wage line of countries like the Philippines.
Naavik Researchers Take a Deep Dive Into Axie Infinity
— 'Scholar' Earnings Have Been Dropping Since August
The Ethereum-based blockchain game Axie Infinity is one of the most popular video games hosted on a distributed ledger network. The game was developed by a studio called Sky Mavis, and as of this week metrics from dappradar.com indicate the game has seen $3.23 billion in all-time non-fungible token (NFT) sales. Sky Mavis launched the game in 2018 and the company is headquartered in Ho Chi Minh City, Vietnam.
Bitcoin.com News has covered the project on various occasions and just recently Sky Mavis revealed the launch of Axie Infinity's native decentralized exchange (dex) called Katana. While the blockchain gaming project has seen exponential growth during the first half of the year, the daily earnings of the typical player are dropping, according to statements written by the Naavik researcher Lars Doucet. Naavik is a research, consulting, and advisory firm, and the report discusses blockchain gaming, NFTs, and Axie Infinity.
The Naavik researcher, alongside Jimmy Stone, Anthony Pecorella, Aaron Bush, and Abhimanyu Kumar published a study on NFT gaming platforms and discussed whether or not Axie Infinity was an "infinite opportunity or infinite peril." Doucet revealed some of the report's findings on Twitter and discussed the project at length in a thread.
"After months of incredible growth, the daily earnings of the typical player of Axie Infinity (a 'scholar' in the Philippines) have fallen below the Philippines' minimum wage line for all but the high ranking players, and even they have seen earnings decline since August," Doucet wrote on November 12.
"'Scholars' are players, typically in developing countries, who cannot afford to purchase [three] Axies (NFT-based virtual Pokemon-like creatures) which are necessary to play the game. They are loaned these assets by 'sponsors' who take a cut of their earnings," Doucet added. The research report is extremely in-depth and discusses the many developments surrounding the enormous growth Axie Infinity and Sky Mavis have seen.
Naavik Researchers: 'Axie Infinity's growth Spurt Somewhat Decelerating'—'Game Holds the Retention Rate of a Job'
The Naavik researchers explain that the team has also raised capital in a couple of seed rounds from investors such as Consensys, Delphi Digital, and Animoca Brands. The findings also note that "Axie Infinity's daily active users (DAUs) have skyrocketed" and cumulative DAUs in September through October were around 1.45 to 1.95 million daily active users. The report details that the Philippines and Venezuela are the top two most popular Axie Infinity regions worldwide.
Meanwhile, Naavik's researchers say that the game's growth spurt might be slowing down. "This month-over-month DAU growth trend shows that Axie Infinity's growth spurt is somewhat decelerating, but a deceleration following such an impressive burst of growth is to be expected," the study details. "Deceleration is also supported by the following Google Trends graph in the Philippines and Venezuela, as well as worldwide in general."
Naavik's study explains that most Axie Infinity players come from low-income areas and the "foremost motivation is to earn money." The research highlights that because of this trend, the game's retention rate is more like "the retention rate of a job, not a game." The study's researchers note that this "isn't necessarily a bad thing," but it gives a different perspective than today's most popular video games.
"It's possible that as long as Axie Infinity enables its scholar-dominated player base to earn more income than they would doing normal jobs in their home countries, long-term retention and DAU growth will continue to remain healthy," the Naavik authors opine. "All in all, Axie Infinity's growth spurt is decelerating (although still positive), and a majority of its player base treats the game like a daily job to make daily financial ends meet."
What do you think about the Axie Infinity report written by Naavik's researchers? Let us know what you think about this subject in the comments section below.
Image Credits: Shutterstock, Pixabay, Wiki Commons