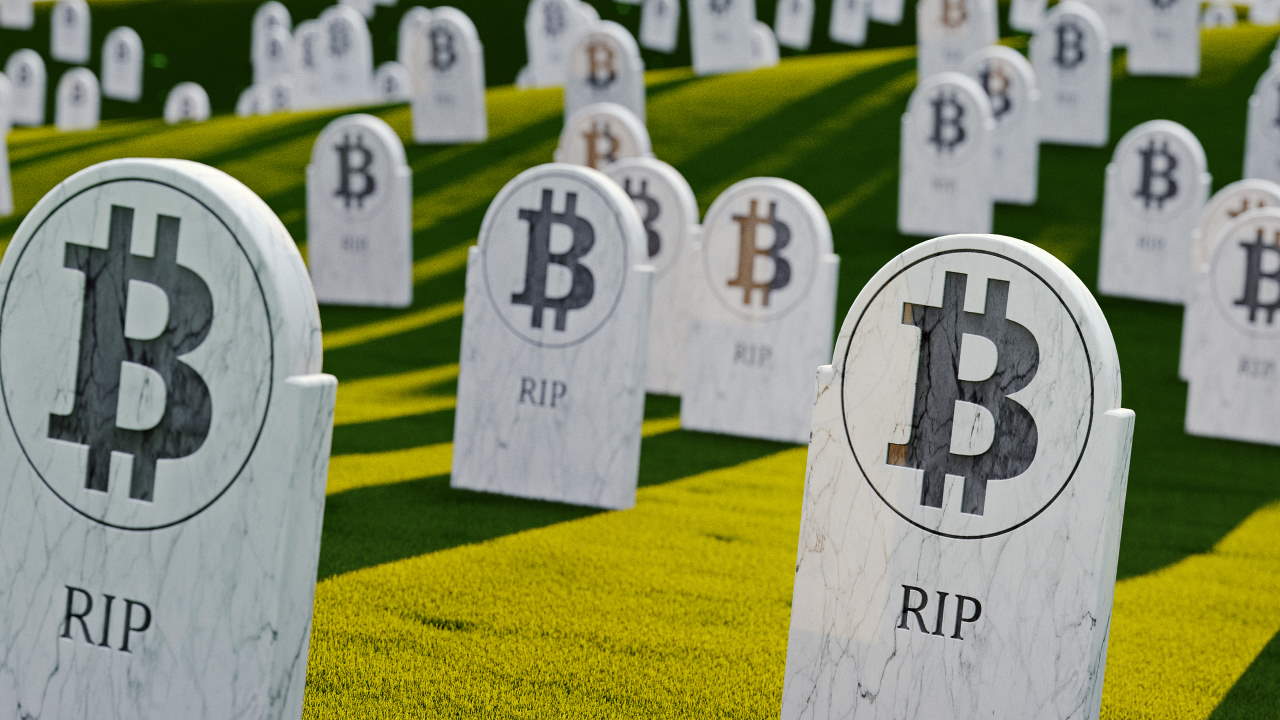 press release
PRESS RELEASE. November 2021, leading Crypto service comparison site – Cryptowisser, announces its annual Crypto exchange graveyard. The list serves as the only existing extensive database for "dead" cryptocurrency exchanges. Over the last year many exchanges have been victim to regulatory regulations, hacking, and a highly competitive growing market. Six exchanges from the detailed report were even closed down due to the actual exchange being a scam.
It was another rough year for crypto exchanges as nearly 80 exchanges bit the dust, but why are more and more exchanges dying despite the booming crypto market and continued acceptance into mainstream economics?
The Regulatory Kiss of Death
As the market grows and crypto becomes more widely accepted, nations and governments are forced to bend the knee to find ways of accepting cryptocurrency and with that comes regulations. Whether the said government enforces stricter regulations or bans crypto altogether, there are several potential factors that can affect exchanges with markets in those countries. For example, with the recent crypto ban in China, major exchanges like Bit-Z fell by the wayside.
The Hacking Death Penalty
Although one of the smallest death contributors on the list, hacking should not be ignored. There were reportedly 3 reported fatal hacks last year. The Atomars exchange, a promising exchange from the Seychelles that was known for their security was the victim of an inside job resulting in a hacking, and has since not been able to bounce back since.
The Powerhouse Grim Reaper
Despite the growing number of crypto users, smaller exchanges have a hard time competing with the giants such as Binance and KuCoin. These crypto household names continue to swallow most of the market share of new users as well as trade volume, making it ivery difficult for smaller exchanges to compete. Just looking at these Giant's native coins, it is evident they are experiencing massive growth and taking market share. Binance's native token (BNB) was worth 27 USD a year ago, and is currently valued at 628 USD. KuCoin showed even bigger growth with their native token, the KuCoin token being worth just 85 cents a year ago and now worth over 21 USD.
The Defi Death Experience
Decentralized exchanges have been pushing out centralized exchanges for quite some time They often have lower fees, fewer KYC requirements and higher security and that makes it an attractive choice from many traders, when looking at big DeFi exchanges like Uniswap, they show huge signs of growth – Just a year ago their token market cap was almost 900 million USD, and today stands at a staggering 15 billion USD.
Concluding Remarks
Exchange deaths are growing year on year, but with more regulatory sanctions and crypto awareness worldwide, it could be said that the regulations could stabilize the number of crypto exchanges on the market. Long are the days gone from the opening exchange in a Bull-run hoping for the best. For a new exchange to flourish, they will need to comply with all regulatory requirements, and be able to cover all the costs related thereto and also have an edge to compete with not only the big names who already offer trust, security and acceptable fees, but also with the decentralized exchanges who are grabbing market share and users every day.
Cryptowisser is a cryptocurrency services comparison site with the world's largest, most frequently updated and most trusted lists of cryptocurrency exchanges, wallets, debit cards and merchants. With more than 1,000 reviews of the various exchanges, debit cards, wallets and merchants, they help you make all of your purchasing decisions and service choices in the crypto world.
For more information please contact [email protected]
---
This is a press release. Readers should do their own due diligence before taking any actions related to the promoted company or any of its affiliates or services. Bitcoin.com is not responsible, directly or indirectly, for any damage or loss caused or alleged to be caused by or in connection with the use of or reliance on any content, goods or services mentioned in the press release.
Image Credits: Shutterstock, Pixabay, Wiki Commons