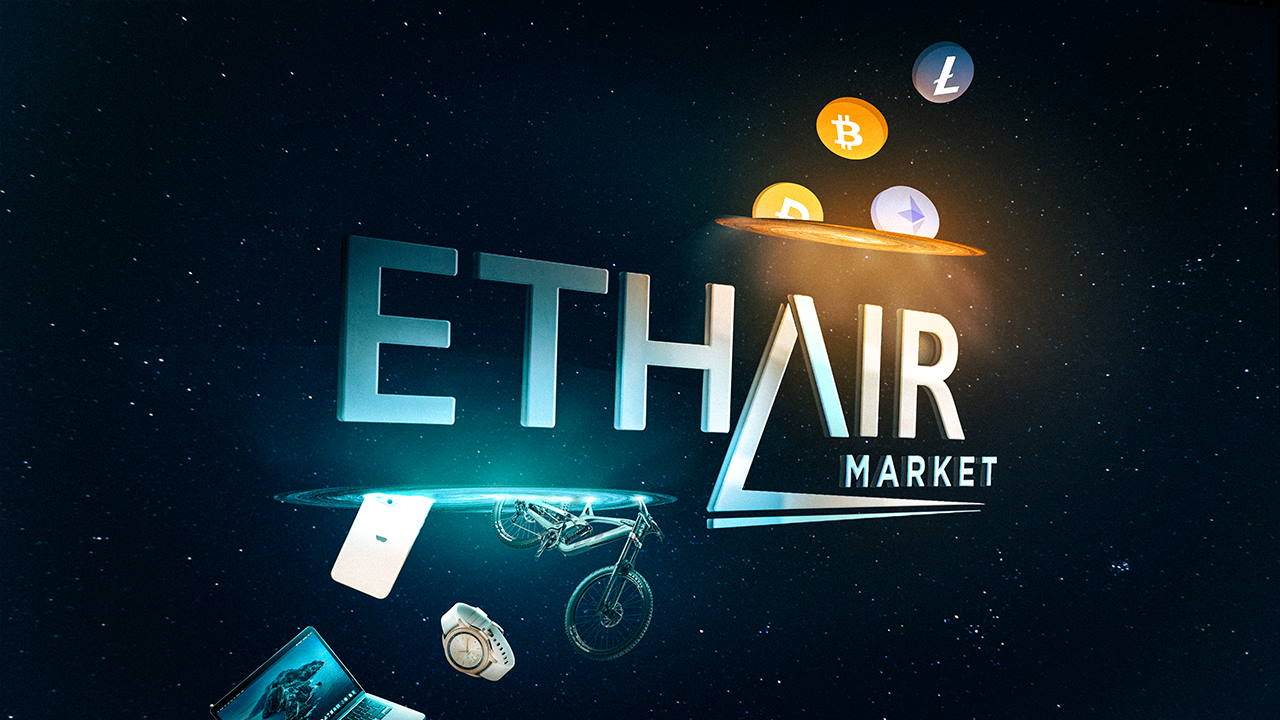 sponsored
The beta version of Ethair Market that launched on Monday, November 8th allows sellers to list their items early and get buyers acquainted with the site before their full release. Ethair has no listing fees and is currently available in the U.S & Canada, soon expanding to the other continents.
In an effort to entice sellers, Ethair is currently running a giveaway for the first 1,000 sellers to sign up and list an item on the platform. Out of the 1000 entries 10 sellers will be randomly chosen to win $500 each, and have their item displayed in the 'Featured Listings' carousel on the home page. Giveaway runs until January 31st, 2022.
What makes Ethair special?
Ethair Market is focused on improving user's e-commerce experiences. The platform natively supports transactions made with both cryptocurrency and traditional fiat. Combined with low fees, no insertion costs and plans for future crypto additions, the platform is working hard to stand out from the competition. Ethair offers two different types of listings: Market which are new fixed price items, and "Buy Offer Bid" (referred to as BOB on the platform) which includes new and used auction items that customers can buy outright, make an offer on, or bid on like in traditional auctions. These listings allow for maximum flexibility for both buyers and sellers.
Ethair's motto is: You sell, you choose.
Another feature of Ethair is the secure escrow account for listings that accept crypto. It makes the transaction process easier for both buyers and sellers. The funds remain in escrow until the item is received. If the buyer is satisfied with their purchase they release the funds to the seller.
The benefits of this marketplace don't stop there. For every 'Final Value Fee' Ethair gives both sellers and buyers points. These points can be used in various ways by both buyers and sellers from subsidizing the cost of purchasing an item to offering extra points in a listing to incentivize buyers. Users may exchange, or mint, their points for Ethair's ETHR token. This is an Ethereum based smart contract token that will give its holders even more benefits. These benefits include reduced fees when purchasing an advertising spot on the site for their item listing and no transaction fees when purchasing goods with the token. Furthermore, users which hold the token on Ethair Market will have the governance power to vote on certain important matters regarding the utilities and distribution of the token. The first vote took place during the first week of the beta ending on November 15th, 2021. Token holders voted to list ETHR on an exchange with details to be provided soon.
Supported cryptocurrencies
The cryptocurrencies Ethair currently supports are: Bitcoin, Ethereum, Litecoin, Bitcoin Cash, Stellar, Ethereum Classic, Dogecoin, USDC, and Ethair's ETHR Token. This list includes the early blockchains along with trending coins like Dogecoin. The remaining two are the only tokens. USDC offers a dollar-like cryptocurrency experience and ETHR Token which offers platform specific benefits.
Company goals & expansion
Ethair's goal is to become the go-to option as a more customer-friendly platform. It aims to improve what a marketplace can offer to its users. The site strives to operate as a marketplace with the primary goal of supporting its sellers and their businesses. With the Stripe payment integration, Ethair is already looking to expand into 45 countries, while staying compliant with local laws and regulations.
One big development that's in the works is the implementation of the NFT marketplace. The way Ethair hopes to tackle NFT's is a hybrid method of on-chain and off-chain states allowing for cross-chain, feeless and instantaneous transactions while bringing the technology closer to the masses with unique use-cases.
Another long-term goal is to expand into warehouses to be able to provide even more convenience for their users. Ethair aims to lead the future of digital marketplaces and cement itself amongst current platforms as a household name.
Socials
https://twitter.com/EthairMarket
https://www.facebook.com/EthairMarket/
---
This is a sponsored post. Learn how to reach our audience here. Read disclaimer below.
Image Credits: Shutterstock, Pixabay, Wiki Commons