Advertisement
&nbsp
&nbsp
Famous trader Peter Brandt has taken a break from the Crypto Twitter community after he came under criticism for issuing a gloomy outlook of the price of the number one cryptocurrency by market cap, bitcoin.
Taking A Break From Crypto Twitter
The market is depressed and clearly in the hands of the bears today. In fact, the flagship cryptocurrency dipped below $60K earlier in the day. Brandt took to Twitter to reveal he was interested in scooping up some more BTC once the asset reached the $53,000 level. Crypto proponents presumed he was calling for a brutal retracement to $53K.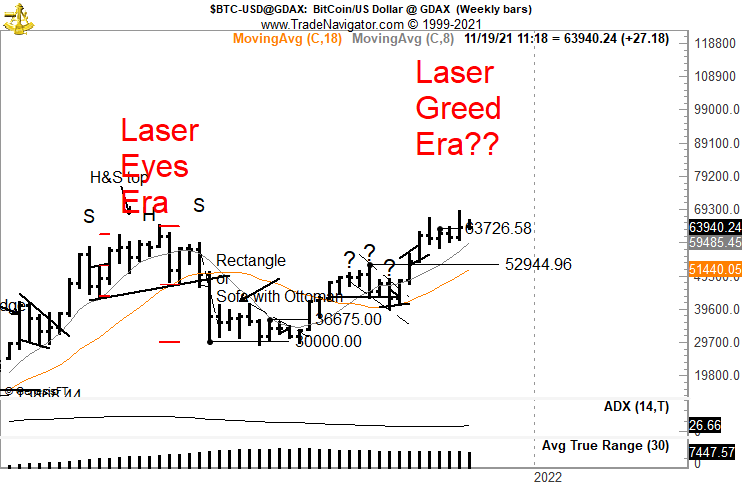 The veteran trader also captioned an Ethereum chart, stating that he was looking to purchase the asset once it got to around $4,030. He was unfortunately bombarded with negative comments from the holders of these two cryptos. In a follow-up tweet, Brandt insisted that he is not a bear and has zero interest in shorting the cryptocurrencies. Moreover, the target prices he indicated are neither predictions nor investment recommendations.
Brandt is one of the most respected technical analysts in the crypto community on Twitter. While he has a paid group on his official website, he shares some of his insights with his over 586,000 followers.
Minutes later, Brandt announced that he would be taking a break from posting analysis on the crypto markets and will instead concentrate on legacy markets including commodities and equities since folks in those markets have "adult manners and thoughts".
Advertisement
&nbsp
&nbsp
Toxicity In The Crypto Space
While Brandt is merely exiting Crypto Twitter and not the crypto market at large, he is certainly not the first to leave due to perceived toxicity.
As you are aware, Dogecoin co-founder Jackson Palmer left the digital currency community back in 2015 due to the "toxic and quite frankly, stagnant" ecosystem. Earlier this year, Palmer blasted crypto as being "controlled by a powerful cartel of wealthy figures".
Palmer went on to clarify that after years of researching crypto assets, he never intends on returning to the space.