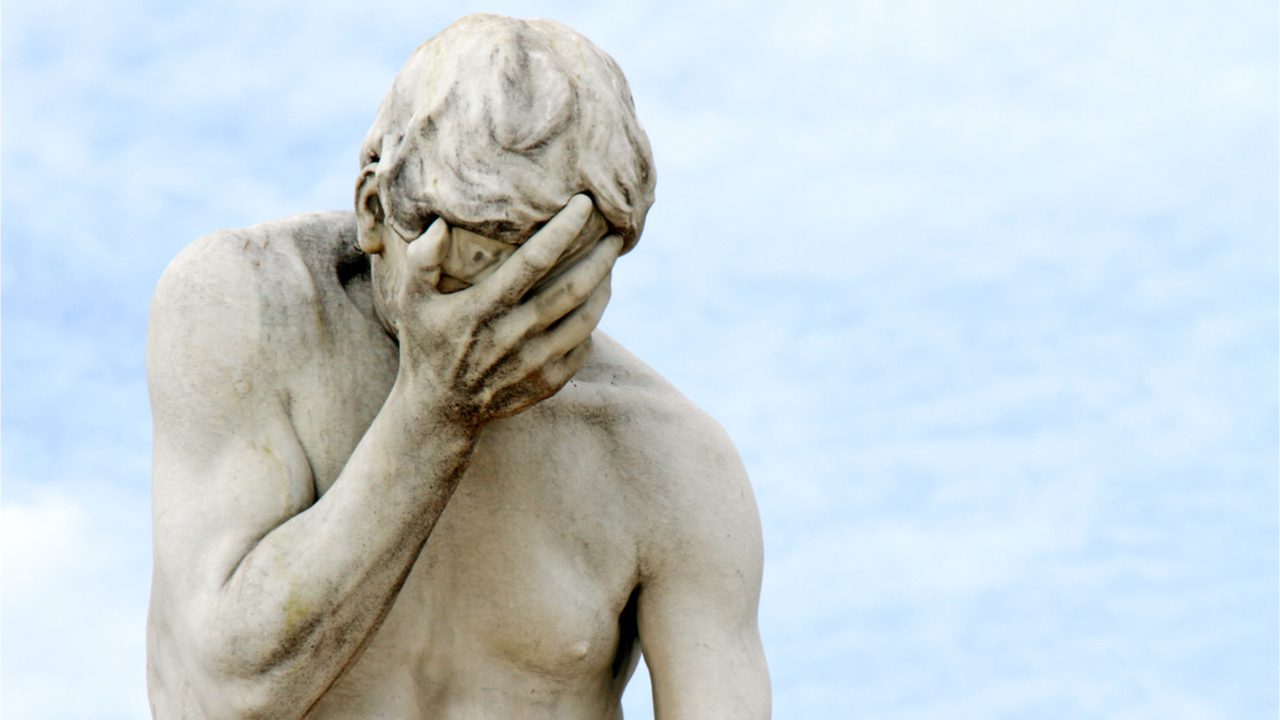 Inflation in the U.S. has a large number of Americans worried about the future of their purchasing power as the cost of goods and services has continued to rise faster every month. Reports note that Americans are struggling to pay for child care, groceries, gasoline, lumber, healthcare supplies, and used vehicles. On Friday, Harvard economist Kenneth Rogoff told the press U.S. inflation was "eye popping" and in terms of where inflation is headed, Rogoff stressed he thinks "we're on a knife-edge."
Members of the US Central Bank Begin to Favor Tapering Asset Purchases — Taper Discussions to Likely Happen at Fed's December Meeting
On Friday, Reuters reported that the U.S. central bank's policymakers are publicly debating whether or not the Federal Reserve will taper bond purchases and raise the benchmark interest rate. Fed Governor Christopher Waller told the press on Friday that the tapering should begin soon. "The rapid improvement in the labor market and the deteriorating inflation data have pushed me towards favoring a faster pace of tapering and a more rapid removal of accommodation in 2022," Waller explained in New York.
The central bank's vice chair, Richard Clarida, also spoke about tapering on Friday at the San Francisco Fed's 2021 Asia Economic Policy Conference. "I'll be looking closely at the data that we get between now and the December meeting, and it may well be appropriate at that meeting to have a discussion about increasing the pace at which we are reducing our balance sheet," Clarida stressed. "That will be something to consider at the next meeting," he added.
US Dollar's Purchasing Power Declines
The rising inflation has taken place in America following the U.S. government's attempt to mitigate the Covid-19 pandemic with lockdown mandates, shutting down small businesses, and choking the supply chain with coronavirus safety measures. Additionally, the government and Federal Reserve increased America's monetary supply more so in two years than in the country's 242 years prior.
The U.S. dollar doesn't go as far anymore, as the cost of beef, hotel and motel accommodations, gasoline, laundry supplies, natural gas, eggs, vehicle rentals, furniture, and used cars has skyrocketed over the last 12 months. Metrics from visualcapitalist.com indicate that the U.S. inflation rate saw the largest increase in 30 years. Moreover, the cost of fuel, transportation, and meat products have seen the largest price jump, rising from 24% to 39% in just a year.
Childcare and other costs associated with parenting are also surging and bars and restaurants are wrestling with inflation, a labor crisis, and supply chain crunch all at the same time. Across the nation, prices have risen the highest in the Midwest and South in states like South Dakota, North Dakota, Nebraska, Iowa, Kansas, and Minnesota.
Mainstream Media Continues to Claim Inflation Is Good, Journalist Insists 'Inflation in the News Driven by the Rich,' MSNBC Deletes Tweet That Asserts 'Inflation We're Seeing Now Is a Good Thing'
Despite the rising inflation, mainstream media (MSM) headlines have been telling the public things like "don't worry about inflation" for months. The New York Times tried to explain this week that inflation "is linked to the economic recovery" and recently MSNBC deleted tweets that claimed, "the inflation we're seeing now is a good thing."
The American journalist who worked for the New York Times, Verge, and Vice Media, Sarah Jeong, has received a lot of backlash for her statements about inflation.
"Waaaaah the working class's income is keeping pace with or outstripping inflation but my capital gains aren't. Boo f***ing hooooo," Jeong told her 118,000 Twitter followers. In another controversial statement, Jeong tweeted: "All the stuff you see about inflation in the news is driven by rich people flipping their sh** because their parasitic assets aren't doing as well as they'd like and they're scared that unemployment benefits + stimmy checks + 15 minimum wage + labor shortage is why."
Harvard Economist: In Terms of Where Inflation Is Going 'I Think We're on a Knife-Edge'
Americans spending more dollars on goods and services has taken a toll on people's funds and data shows that the so-called rising wages in America don't seem to be measuring up to the inflation. There have been many reports presenting verifiable data showing that the rise in American wages does not make up for the rising inflation.
On Friday, Harvard economist Kenneth Rogoff spoke on the broadcast "Mornings with Maria" and the economist explained that America's inflation is "eye-popping." The former IMF chief economist told Maria Bartiromo that he thinks "we're on a knife-edge" in terms of inflation and there's a "50-50 chance or a little less" the Fed's "transitory" prediction is correct.
"I think it's pretty clear that the first stimulus right after Biden took office and maybe the one at the end of the year in 2020 [was] a little too late in the game," Rogoff explained in his interview. "They have added to the inflation, along with supply chain and everything else," he added.
What do you think about America's rising inflation and how politicians, Federal Reserve policymakers, and mainstream media pundits are coping with the data? Do you think inflation will be "transitory" or do you think it will last a very long time? Let us know what you think about this subject in the comments section below.
Image Credits: Shutterstock, Pixabay, Wiki Commons, The Intercept, Archive.org, visualcapitalist.com,