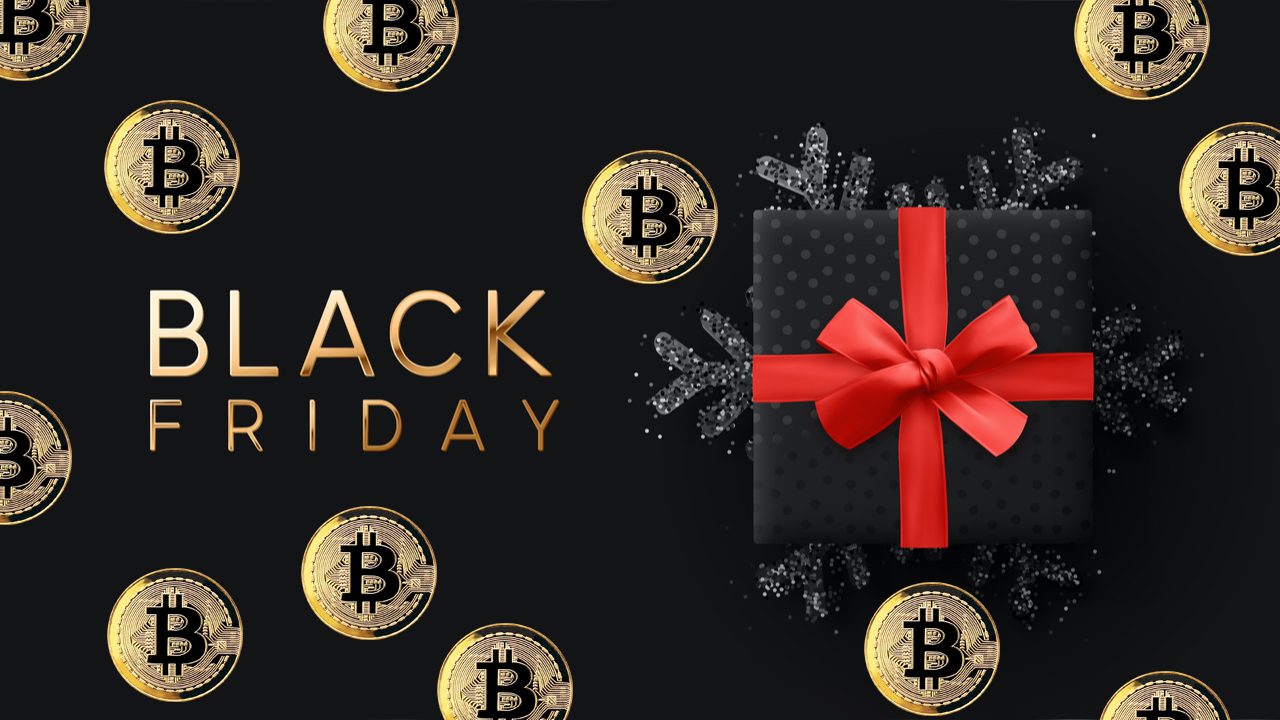 While cryptocurrencies have seen their values rise significantly during the last three months many digital asset holders will be spending their tokens for holiday gifts and Black Friday deals. Bitcoin Black Friday will be on November 26 this year and the crypto payments firm Bitpay has announced a slew of merchants that will offer deals for shoppers paying with digital assets.
Bitpay Merchants Offering Black Friday Deals
The world's largest cryptocurrency payments provider Bitpay has revealed a number of merchants the company is partnered with that will offer deals for Black Friday shoppers who prefer to pay in crypto. Bitcoin Black Friday has been celebrated for years now and bitcoiners have always been on the hunt for special deals every year it comes around. Bitpay has revealed a slew of merchants with special deals but some of the promotions will be unveiled during the course of Thanksgiving week until Friday.
Bitpay merchants participating in Black Friday this year include Ace Jewelers (20% selected items), the precious metals bullion dealer Apmex will give customers the cash price when they pay in crypto. When a customer buys a €500 e-fast gift card from Fast Private Jet the company will upgrade it to a €1,000. Stephen Pair, the CEO at Bitpay explained that the firm is seeing a lot of customers gravitating toward using crypto payments.
"We are seeing so many consumers wanting to live life on crypto and this holiday season again presented us with a great opportunity to support consumers who want to make purchases and merchants who accept crypto payments," Pair explained during the Black Friday merchants announcement. "As the price of bitcoin continues to climb along with bitcoin cash, ethereum, litecoin and doge, crypto enthusiasts are looking for a way to cash-in and spend their earnings on holiday gifts and Bitpay merchants want to attract new buyers this holiday buying season," Pair added.
Deals from Newegg, Sonic Electronix, Pacsun, Wrist Aficionado
Additionally, Bitpay announced that Hostkey will give a 10% discount on specific dedicated server plans, Jomashop.com will take $70 off for every $1,000 purchase using Bitpay. The popular ecommerce shop Newegg will give 20% off on select orders over $500, and the youth apparel store Pacsun will give special deals this Friday as well for Bitpay customers. Bitpay consumers shopping at Sonic Electronix will be entered to win a car audio package upgrade and a $100 Sonic Electronix gift card. Furthermore, Wrist Aficionado is offering customers who spend $10K, $300 sitewide on all products.
In addition to Bitpay's merchants, the web portal bitcoinblackfriday.com will also have special deals and promotions for Black Friday shoppers who want to spend bitcoin. At the time of writing, bitcoinblackfriday.com's deals are currently not available and there's a message that states: "coming soon." Bitpay itself is also offering a special deal for the company's crypto card for U.S. residents only as it will offer the card for free on Black Friday. Bitpay's full list of merchants can be found by visiting the Bitpay Merchant Directory.
What do you think about the upcoming Black Friday deals and Bitpay's list of merchants offering promotions? Let us know what you think about this subject in the comments section below.
Image Credits: Shutterstock, Pixabay, Wiki Commons