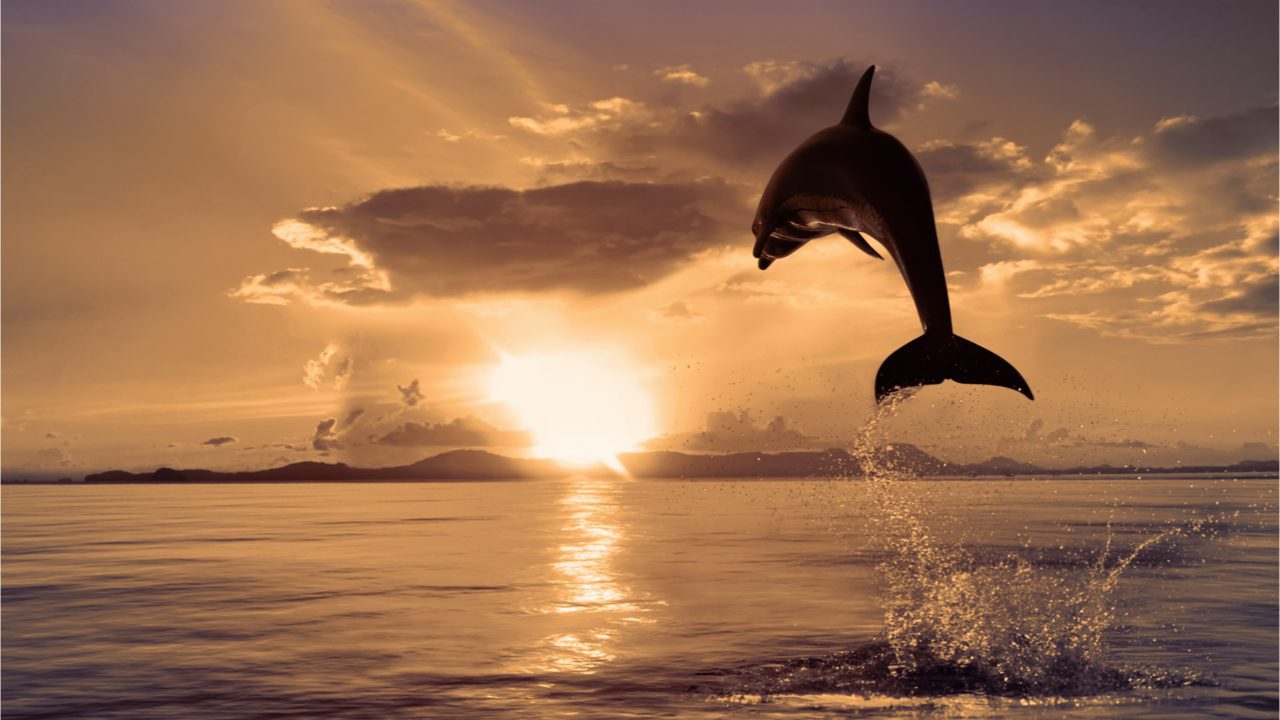 The second-largest cryptocurrency in terms of market capitalization, ethereum, has come awfully close to reaching the digital asset's all-time high ($4,878) it reached 21 days ago on November 10. While bitcoin dominance has slid below the 40% zone, ethereum's market dominance, or $557 billion market valuation, represents close to 20% of the crypto economy.
Ethereum's Price Trajectory Nears All-Time High — Ether Market Dominance Increases
During the last two weeks, ethereum (ETH) has increased 10.8% in fiat value and year-to-date (YTD), ETH is up 668%. The YTD ether gains are much larger than bitcoin's (BTC) 190% 12-month increase. At the time of writing, there is $31 billion in global ETH trade volume and ethereum has a market capitalization of around $557 billion. While BTC commands a 38.7% dominance rating, 19.9% belongs to ethereum, and the remainder is held by the 11,289 crypto assets in existence today.
The top trading pair with ethereum is the stablecoin tether (USDT) as it commands 44.6% of all ether swaps. This is followed by USD (21.33%), BTC (9.69%), BUSD (8.37%), EUR (4.18%), KRW (2.56%), and JPY (1.69%). Over the last 24 hours of ETH trading, Binance has been the most active trading platform followed by Coinbase, Gemini, Kraken, Bitstamp, Luno, and Bitfinex. Onchain metrics from Into the Block crypto analytics indicate that holders making money at current ETH prices is around 99% today.
Statistics show that concentration by large ethereum holders is 42% in contrast to the 11% concentration by large bitcoin holders. 59% of ETH holders have held for a year or more while 32% have held for a month to 12 months. Only 9% of ETH holders today have held for less than a month according to onchain metrics. During the last seven days, there was $74.75 billion worth of ether transactions greater than $100K.
The aggregate of ether transaction demographics shows 51% stemmed from the Western Hemisphere, while 49% derived from the East. There are seven ETH whales with 21.19% of the circulating supply or 24.89 million ether according to Into the Block stats. Just over 20% of the ether supply is held by institutional investors and 57.89% or 68 million ether belongs to retail investors.
Ethereum Market Cap Commands 50.9% of Bitcoin's Overall Market Valuation
Total exchange inflow last week was $8.22 billion while exchange outflow was $8.86 billion in ether. Ethereum saw a 13.45% increase in new addresses this past week and a 9.95% increase in active addresses.
Since March 2016, Ethereum's hashrate has increased from 1.5 terahash (TH/s) to 956.25 TH/s at the time of writing. ETH's hashrate has increased, following the rise in price, by a whopping 63,233% since 2016. Ethereum's hashrate has never been higher, and at 956.25 TH/s or 0.957 petahash per second (PH/s), it's awfully close to 1 PH/s.
Currently, ethereum (ETH) is only 3.8% lower than the crypto asset's ATH which was $4,878 per unit on November 10. Ethereum's 24-hour block rewards have surpassed Bitcoin's (BTC) daily rewards by more than 124%. According to statistics from The Flippening Watch, ethereum commands 50.9% of BTC's current market cap and captures 80% of the trade volume BTC has seen today.
What do you think about ethereum's recent market and network performance during the last week? Let us know what you think about this subject in the comments section below.
Image Credits: Shutterstock, Pixabay, Wiki Commons