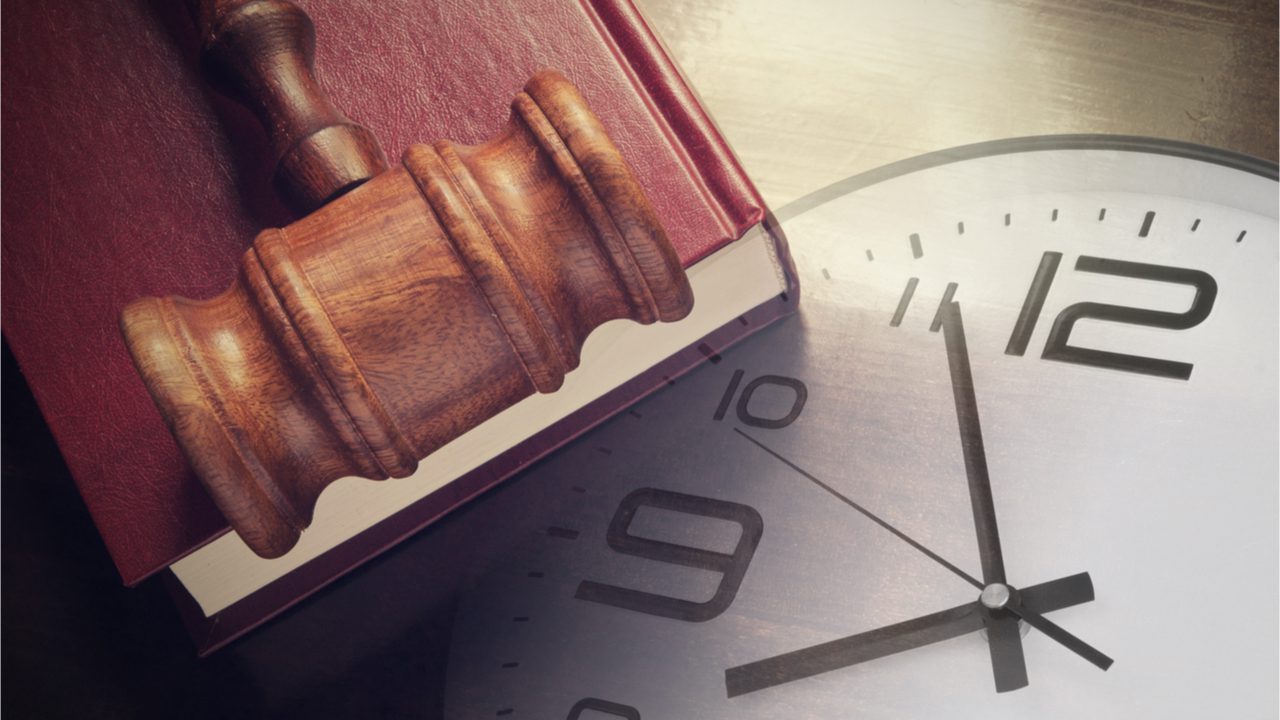 Jurors in the Kleiman v. Wright trial are currently unable to come to a decision on the high-profile billion-dollar bitcoin lawsuit in Florida. While the judge has told the jury to take time deliberating the case, on Wednesday, the jurors issued a statement that explained they could not "come to a conclusion."
Kleiman v. Wright Jurors Unable to Make a Decision — Judge Issues Allen Charge Extending Deliberation Time
Following the Thanksgiving holiday in the United States, jurors from the Kleiman v. Wright case have been deliberating on their decision for quite some time now. Some believe the jury may end up deadlocked and the case may lead to a mistrial. Court reporter Carolina Bolada from Law360 tweeted on December 2, 2021, that everyone at the courthouse was simply waiting for the decision.
"I've had a few requests for updates on Kleiman v. Wright," Bolada tweeted on Thursday. "Believe me, if there were news, I would've tweeted it. We are all just waiting around for word from the jury." The day prior on Wednesday afternoon, Bolada explained that the jurors gave a statement, which said:
Unfortunately, we cannot come to a conclusion and we cannot all agree on a verdict on any of the questions.
"Not a hung jury yet, but this isn't looking good for a verdict," Bolada further detailed after sharing the statement from the jury's note. "The parties and the court are debating whether to issue an Allen charge to the jurors," she added.
Judge Beth Bloom did end up issuing an Allen charge and said: "I suggest that you now carefully reexamine and reconsider all the evidence in light of the court's instructions on the law."
Extended Deliberation Time
If the jury cannot come to a verdict, the judge may declare a mistrial, and a new trial must occur with a new set of jurors. The judgment, if the plaintiffs won, is massive in terms of monetary value as estimates say it could be anywhere between $70 billion to "close to a trillion-dollar judgment."
With the Allen charge, the judicial jury has extended deliberation time, and if the group cannot come to a decision it will end up being a hung jury and Judge Beth Bloom will have to decide again whether they should deliberate further. Traditionally, the push to deliberate further is not usually chosen more than twice. At the end of the day on Thursday, Law360's Carolina Bolada wrote:
No verdict. The jury has asked to come back tomorrow. I am so ready for this to be over.
What do you think about the Kleiman v. Wright trial? Do you think it could end up being a mistrial? Let us know what you think about this subject in the comments section below.
Image Credits: Shutterstock, Pixabay, Wiki Commons