Source : coinspeaker.com
Place/Date: – May 11th, 2022 at 3:09 pm UTC · 3 min read
Source: Ninneko
Ninneko is a p2e game featuring NFT characters in forests and mystery villages. The NFT characters (cats) have a unique combination of hair, tail, ears, eyes, mouth, and hands. The BSC-based role-playing game involves nurturing the cat character Ninneko and fighting enemies in the player versus player or player versus enemy battles. The platform also features a high utility token for using various features in the game. Ninneko stands out from regular Idle games with its Breeding system, where players can enjoy the game using diverse characters.
Ninneko developers and the community are looking forward to an exciting month with the soon-to-be-launched Ninneko Staking feature and other surprise activities. The Staking event has already excited Ninneko players and the community. To add to this, the developers recently announced another hot news that has taken the Ninneko community by storm.
A Ninneko gamer called 'Midway' made a transaction valuing almost $22,000 by purchasing three cats full of the Wild gen lineup.
This was not a coincidence, as Midway has already spent significant amounts in the past Ninneko events. The community is well-aware of his spending. The gamer's inventory consists of more than 600 genuine cats in both quality and quantity. However, only a few gamers can spend such high amounts. Midway's inventory has an estimate of about $200k.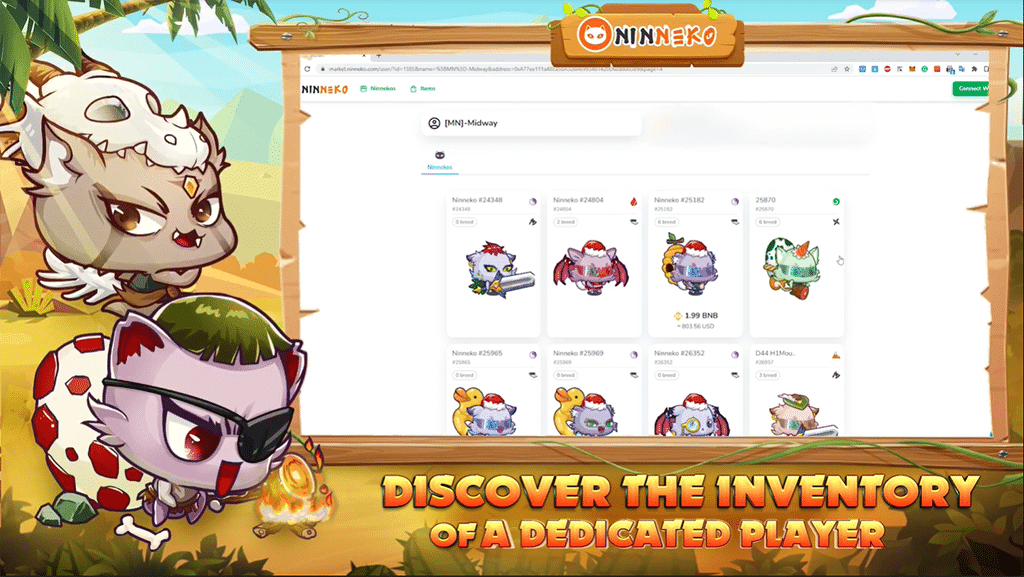 Regardless, the player is not just famous for his high spending on cats full of the Wild gen lineup. Midway is famous among Ninneko community members for his outstanding performance during tournaments. He once reached TOP 6 Arena in season 1. In addition, Midway is also a familiar name for participating in tournaments, TOP racing, and more.
GameFi Current Situation
GameFi is a top technology in the crypto space. However, game quality and content are essential for its success. Analyzing the current situation of the down-trending GameFi, where the blockchain-based games lack an active player base as most participants look forward to earning income rather than players. Hence, the in-game economy faces the burn of inflation.
However, players like Midway making such high investments in Ninneko showcases the patience and trust among players for Ninneko and also the GameFi in general. Despite the GameFi market being down, Ninneko does not disappoint users.
It clearly proves the attraction of Ninneko when it knows how to benefit from its advantages to become one of the rare valuable GameFi, and still developing in the long run.
In addition to an engaging platform, the developers also host engaging activities and events to promote the Ninneko community, where many gamers are willing to participate and expect growth. Some notable events involve Big Update Guild War, Reborn, Battle Support Gift Pack for Beginners, etc.
Ninneko Roadmap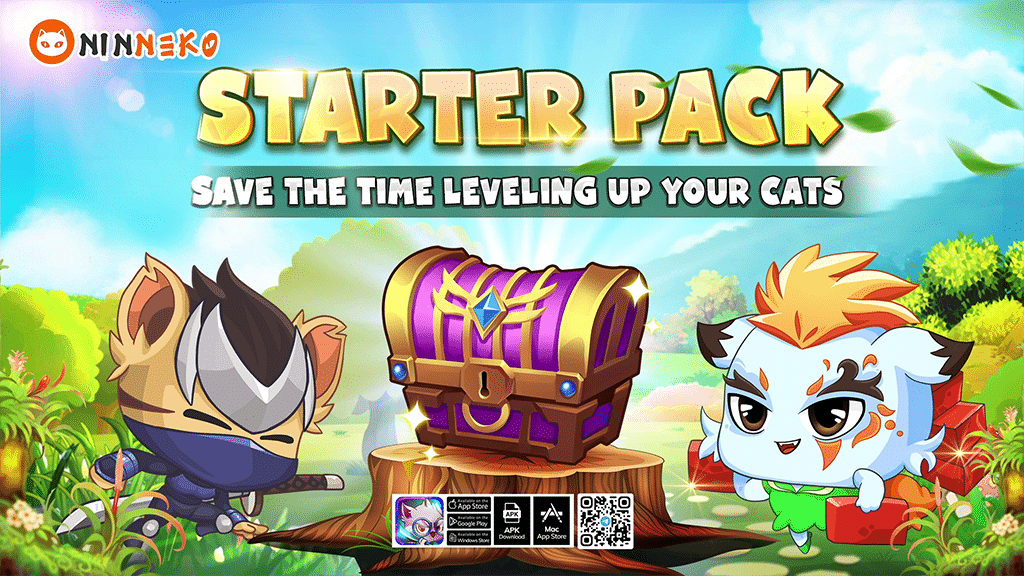 In May, Ninneko will launch a Starter Pack with special offers for newbies so that they are no longer disadvantaged despite late participation. The game will favor new players as they can buy in-game items for 30% of the retail price. Besides, other users can also own Ninneko Starter Pack but only 1 time/account. With these additions and players making huge investments, Ninneko aims to become a big name in GameFi.
For more information about Ninneko, visit: Twitter, Telegram, Facebook, Discord, YouTube.
Subscribe to our telegram channel. Join