Source : coinspeaker.com
Place/Date: – May 12th, 2022 at 1:46 pm UTC · 3 min read
Source: Quitriam Finance
Why Do We Need Blockchain Interoperability?
Without cooperative blockchains, we will never experience a decentralized Web 3 network of DeFi and other Decentralised Applications (Dapps). Multichain bridges form the beginning of a much larger framework of interconnected blockchains.
Join the Multichain Military with Near Protocol and Quitriam Finance.
Can Anyone Get Near to NEAR?
The Near Protocol has been one of the most successful bridging technologies in the crypto industry with over $6 billion worth of digital assets bridged already. That is almost as much as its current market capitalization, currently sitting at just over $7 billion. With this in mind, it is easy to imagine its market cap increasing substantially as this figure continues to grow.
NEAR's multi chain bridge, 'allbridge', closes the gap between both EVM (Ethereum Virtual Machine) and non-EVM applications. This includes the Ethereum, Polygon and Binance Smart Chain networks as well as blockchains not directly linked to the EVM – Solana, Terra Luna, Avalanche and the Cosmos Hub.
Near is without doubt one of the most far-ranging bridges in crypto, making it one of if not the most interoperable blockchain. This gives a huge amount of credibility to the success of the coin in both the near and distant future.
Reducing Cryptocurrency Trepidation
To add to this, it has one of the sleekest and most easy-to-use designed interfaces around. What inhibits new cryptocurrency traders and users is the barriers to entry for newcomers. The Near Protocol is aiming to ensure these barriers exist only in the past by making cryptocurrencies more interoperable but ultimately making it far easier to use.
Quitriam Finance (QTM), Defying the Definitions of Interoperability
Quitiriam Finance is the newest interoperable blockchain application. Its ambition is to bridge some of the largest blockchains around with its revolutionary multichain DEX. With major partnerships to be announced later this year, QTM could well join NEAR in the multichain military.
The popularity of the DEX is becoming an unstoppable force. Pairing this with the urgent requirement for multichain bridges, Quitriam Finance has put itself in an extremely promising position for the future of blockchain interoperability.
Both the Near Protocol and existing Decentralised Exchanges such as PancakeSwap make good comparisons for the future value of this Layer 2 DEX. As mentioned above, NEAR is trading at a monster market cap of $7 billion. Buying Quitriam Finance in its presale, which you can do in the links below, brings you an opportunity to buy this project while its market cap is less than a couple of million dollars. These opportunities are how you develop the 100-1000 multipliers on your original investments.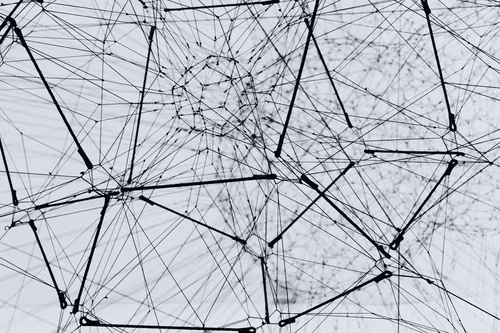 Will the Multichain Military Dominate Blockchain Interoperability?
Multichain Web3 technologies are a constant requirement for successful blockchain and cryptocurrency adoption. For this reason, the military is sure to succeed. The coins that can be associated with this term, however, are more than likely to change.
NEAR looks like it has firmly established itself inside this category. While Quitrian Finance is still only in its presale, its impressive fundamentals and emphasis on a fully integrated multichain bridge make it more than likely to share in Near Protocol's success.
Useful links: Presale, Telegram, Twitter, Instagram.
Subscribe to our telegram channel. Join