NFT launch: The non-fungible token market is absolutely saturated. So, you need a good strategy to beat the competition, says Maksym Petruk, CEO and founder of WeSoftYou.
How can you make your NFT collection successful when the market is against you?
NFT Launch: Tell a Story Behind Your Project
People often launch NFTs without building a brand around them. Their creators are baffled as to why there is no market for their works. The reason is simple: there's nothing behind these NFTs.
So when you have an idea for a project, you must first determine its value.
What sets your NFT collection apart from the competition?
And what makes your project unique?
What is the value of your NFT collection for your customers?
What is the background of your project?
Thriving NFT collection owners can instantly answer these questions. They have a convincing story that makes their project special.
Gather a Team for Your Project
There is no set formula for creating a team for an NFT project. The most significant factor here is not the number of people but the clear distribution of responsibilities. Your team should certainly include the following specialists:
Artist/creator
When choosing a creator for your collection, ensure that this person embodies your ideas more vividly than they seem in your imagination. Also, consider whether the creator's style corresponds to your project's overall vision.
CTO and developers
Here, you need to consider not only whether the specialists had previous experience with similar cases but also whether they have a sincere interest in your project.
BizDev manager
Such a specialist will work on your business development strategy, manage the promotion of your NFT collection, and help create a community around it.
Marketing specialists
Building a strong NFT community and hype around your collection is a task for your marketing department. It may include PR specialists, SMM managers, content writers, and other professionals.
Project manager
This person will solve organizational issues and monitor the timely implementation of tasks set for different departments.
Each team member must know their area of ​​responsibility: art creation, market analysis, working with the community, and so on. You don't need to overextend a team when everyone understands their duties.
NFT Launch: Build Your NFT Community
Why are NFT collections community-driven? Purchasing an art object gives you exclusive access to a circle of people. Also, the more noise and excitement there is around your collection, the more value it will gain. So before launching your NFTs, make sure to engage your audience in advance.
Here are some tips for building your NFT community:
Create your project's Twitter and Discord channels. These two social networks are the best for building and maintaining an NFT community. Yet, do not neglect Telegram, Reddit, and TikTok.
Get the support of crypto influencers and other media personalities. The CryptoCossacks Club team made 50 NFTs and gifted them to famous people, including Elon Musk and ​​Angelina Jolie.
Take as small steps as possible and get early user feedback. Consider the information you receive and don't be afraid to change the concept of your collection.
Interact with your audience constantly and always be in touch. Post fresh content, including advertising, on your channels to keep your audience interested in your project.
Organize presales and launch giveaways. Are there any users who do not like free stuff?
And one more thing. Remember that the path of each project is unique. Therefore, the recipe for your collection's success is a matter of understanding your project's value and your audience's interests.
Consider the Tech Part of Your NFT Launch
When your NFT collection is ready, you should address two main questions: the blockchain your NFTs will be based on and where you will sell them.
The marketplace choice will directly depend on the selection of blockchain. For example, if your digital assets are based on Ethereum technology, you will not be able to sell them on the Binance NFT market because each blockchain uses different token standards.
Popular blockchains for launching the NFT collection are:
Ethereum
Polkadot
Flow
Binance Smart Chain
Here are some great marketplaces:
After selecting the blockchain and marketplace, you will need to set up smart contracts. And don't forget to create your project's website.
Here are some more tips for handling your project's tech part:
Try to choose widespread technologies with a large base of developers and end-users. At the initial stage of your project development, it makes no sense to resort to complex technologies without an extra need.
Make your system flexible to change. You will likely rewrite your backend, smart contract, or website several times before a public release.
Make it a habit to plan the technical part of the project. But in the beginning, it is better to plan two steps forward than ten. Premature optimization is, in most cases, harmful and only increases the project's complexity.
Ask uncomfortable questions about the product. For example, how your system will respond to non-standard cases.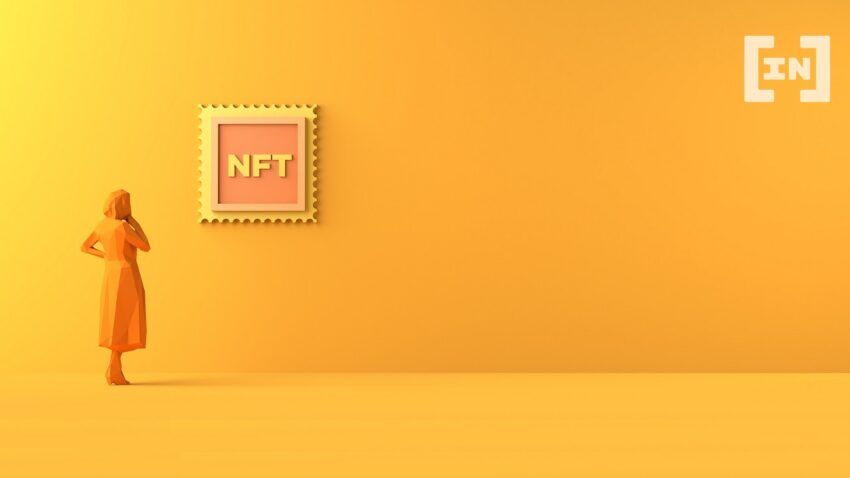 NFT Launch: Web3
NFT projects will be an integral part of the global web3 concept in the coming times. It's because of people's increased desire to acquire unique ownership rights on virtual assets.
At first glance, given the incredible number of NFT projects on the market, it may seem that this industry is already well developed. Yet, in reality, we are just at the beginning of its growth. Because of this, NFT collection authors have the chance to stand at the dawn of the brand-new web age.
About author:

Maksym Petruk is a Multi-Awarded Tech Entrepreneur, CEO and founder of WeSoftYou, an international Product Development Vendor that serves clients around the world. Also Maksym is a CEO & Founder at CryptoCossacks Club.
Disclaimer
All the information contained on our website is published in good faith and for general information purposes only. Any action the reader takes upon the information found on our website is strictly at their own risk.