Source : coinspeaker.com
Place/Date: – July 5th, 2022 at 9:33 am UTC · 3 min read
Source: Huobi Global
Huobi Global, one of the world's leading cryptocurrency exchanges and blockchain solutions providers, will host its first Warcraft III Huobi Cup tournament starting July 11, 2022. The event, which will take place over several days, will see nine of the world's top Warcraft III players participating, including world champion Happy from Russia.
The competition, which will be streamed online, marks Huobi's first foray into the esports sector and signals Huobi's strong intention to play a pivotal role in the fast-growing esports field, which shares a strong synergy with the crypto industry.
Lily Zhang, CFO of Huobi Global, said:
"The cryptocurrency and esports fields share similar characteristics. Both are novel endeavors on traditional industries that have developed and emerged as powerful forces in their own right. Fans of both fields are also young technology lovers who have a passion for embracing innovation. We hope to further develop synergies between these two exciting sectors."
According to Statista, the esports sector is experiencing rapid growth, and the market size of this sector is expected to exceed US$2.89 billion in 2025.
The cryptocurrency industry is similarly undergoing a fast pace of development, with the impending rise of Web3. Many world-leading blockchain companies like Huobi are actively exploring Web3 development opportunities and investing in Web3-related projects, with Web3 expected to be the next generation of the Internet.
Apart from Happy, other players in the Warcraft III Huobi Cup tournament include: Lawliet, Focus, Moon, Cheamiko, and ReMinD from South Korea, 15sui from China, Hawk from Russia, and Foggy from Ukraine.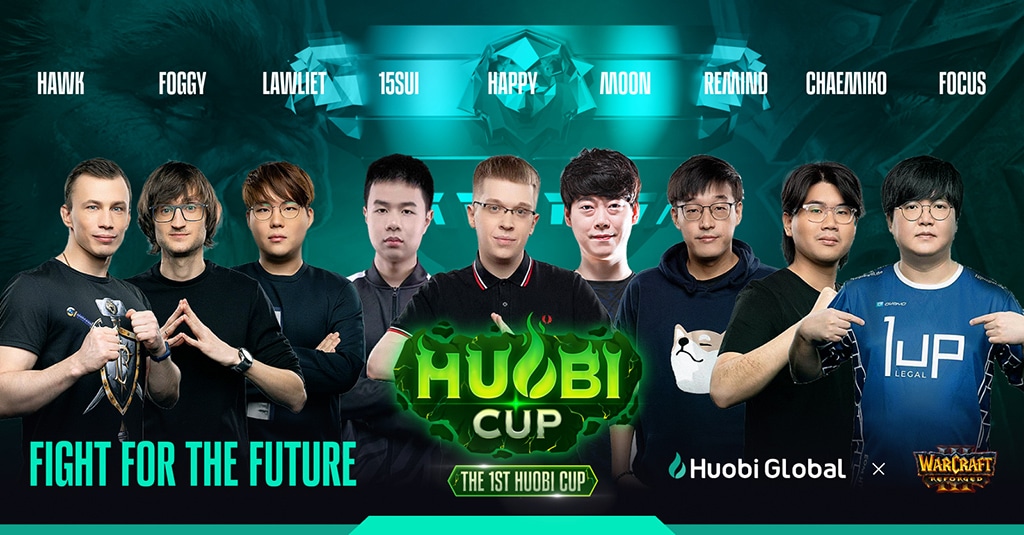 The Warcraft III Huobi Cup tournament differs from traditional player versus player (PvP) arena competitions slightly – the Best of Five (Bo5) model adopted will see other players challenging world champion Happy in 1v1 arena matches.
Each day's tournament will take place starting at 7.00 PM Beijing Time (GMT+8).
Live commentary of each match will be available in different languages on the following gaming livestream platforms:
Russian: Twitch
English: Twitch
Chinese: Douyu.com
South Korean: AfreecaTV
About Huobi Global
Founded in 2013, Huobi Global is one of the world's leading cryptocurrency exchanges, with tens of millions of users across five continents and 160 different countries. We are dedicated to empowering financial freedom and creating new global wealth, having led the cryptocurrency industry in spot, derivatives, and Bitcoin transactions for many years. Our infrastructure, operations and offerings are built on processes and standards that prioritize user safety and industry compliance, backed by strong global customer support underpinned by local expertise. This lets us offer a unique trading environment that is truly customer-first, safe and sustainable for all users, enabling their long-term success.
Subscribe to our telegram channel. Join