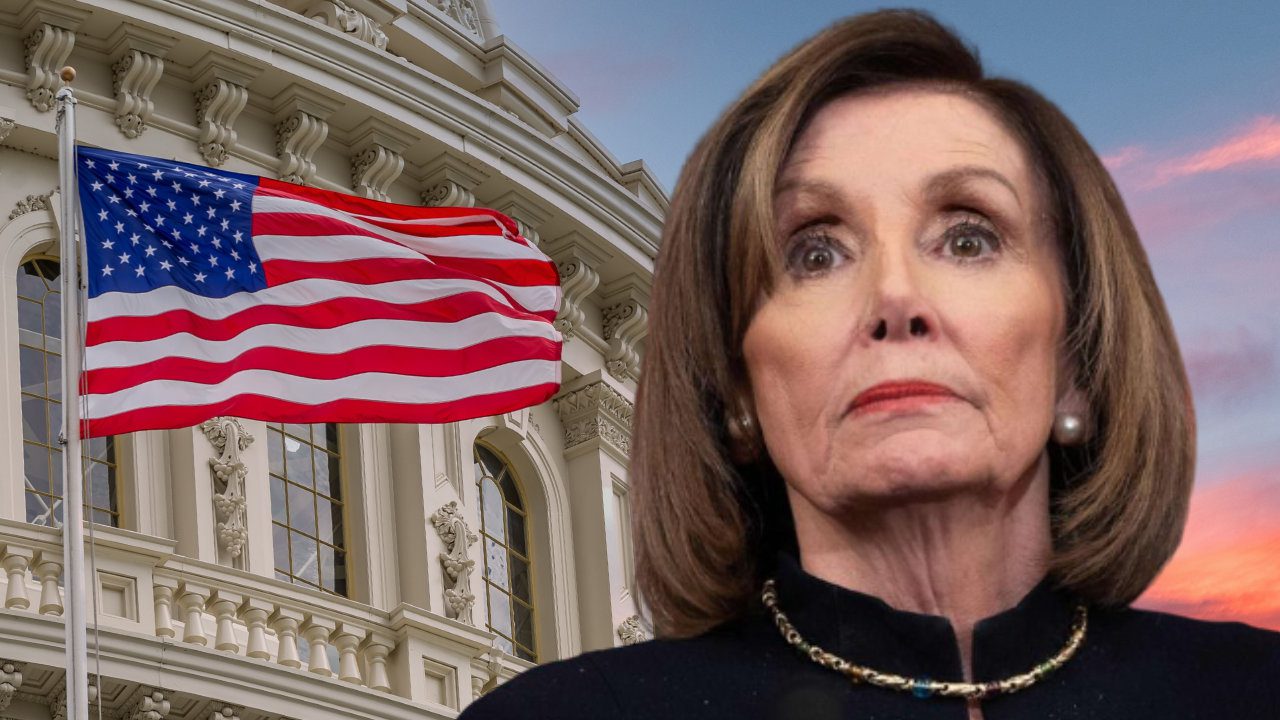 Ten members of the U.S. House of Representatives have called on House Speaker Nancy Pelosi to address the problem with the crypto provision in the infrastructure bill. They explained that the current definition of a broker in the bill "would increase uncertainty in the cryptocurrency industry, pick winners and losers … all while eroding our country's competitive edge against other countries in the digital asset marketplace."
10 Lawmakers Urge House Speaker Pelosi to Address the Crypto Provision in Infrastructure Bill
Ten members of the U.S. House of Representatives have jointly sent a letter to House Speaker Nancy Pelosi about the crypto provision in the $1 trillion bipartisan infrastructure bill which President Joe Biden signed into law this week.
The letter was signed by Representatives Darren Soto, Ro Khanna, Stacey Plaskett, Eric Swalwell, Tim Ryan, Susan Wild, Marc Veasey, Jake Auchincloss, Al Lawson, and Charlie Crist.
"We write to express our concerns with the digital asset provision (Section 80603) of H.R. 3684, the Infrastructure Investment and Jobs Act, otherwise known as the Bipartisan Infrastructure Framework (BIF)," the letter dated Nov. 15 begins. "As you and our colleagues in both chambers work to 'build back better' we must ensure appropriate taxation and regulation of the cryptocurrency industry," it states.
Emphasizing that "those making gains in the cryptocurrency markets should pay their fair share of taxes," the letter urges regulators to also "ensure this innovative technology is not making it easier for criminals to circumvent our laws and regulations." It continues:
As it is written today, however, the BIF would increase uncertainty in the cryptocurrency industry, pick winners and losers, and thwart Internal Revenue Service (IRS) efforts to accurately tax cryptocurrencies, all while eroding our country's competitive edge against other countries in the digital asset marketplace.
The lawmakers stressed, "We must have reasonable regulation on cryptocurrencies, but that legislation should not cripple the industry in doing so."
The letter proceeds to explain the problem with the definition of a "broker" in the infrastructure bill. "As it is drafted today, the provision would include miners and other validators, as well as software and hardware wallet makers, who do not engage in trading activities and are beyond the scope of brokerage services," it explains. "Additionally, many entities included in this expansion have no ability to access the personal, customer information that brokers are required to report to the IRS."
The lawmakers added, "Well-crafted regulation promotes innovation and American ingenuity," elaborating:
As such, we request you to consider a pathway to address the digital asset provision of the BIF in future legislation and during ongoing discussions surrounding this provision.
"Your support will help ensure BIF does not capture validators, wallet providers, and others who do not have the ability to comply," the letter concludes.
Last week, Senators Cynthia Lummis and Ron Wyden introduced a bill to amend the definition of a broker in the infrastructure bill's crypto provision. In addition, Senator Ted Cruz introduced a bill of his own to totally repeal the crypto provision. Currently, the requirements in the infrastructure bill will not take effect until Jan. 1, 2023.
Do you think the crypto provision will be amended? Let us know in the comments section below.
Image Credits: Shutterstock, Pixabay, Wiki Commons