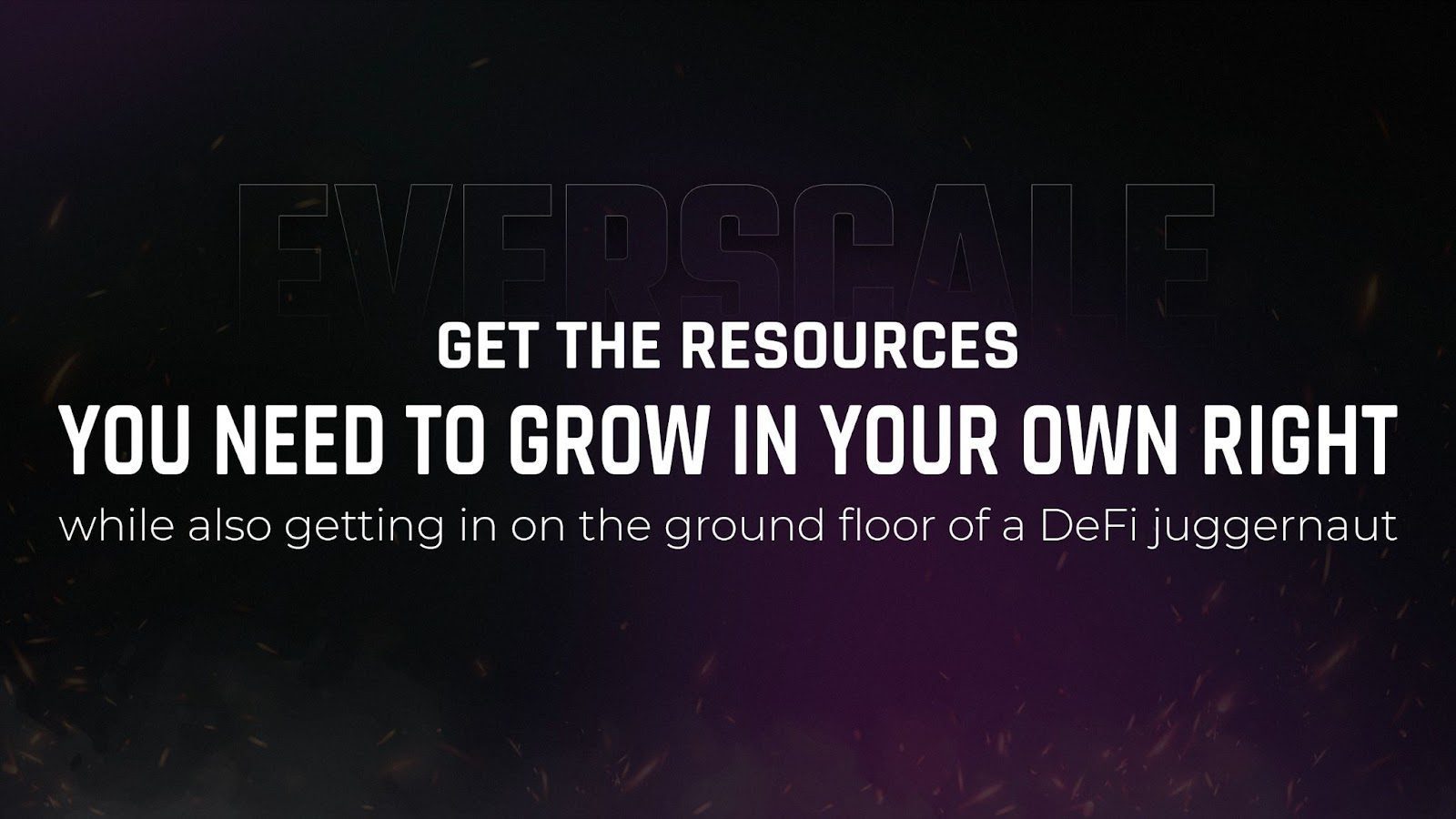 sponsored
Everscale (ex FreeTON) network developers Broxus have announced the opening of their Everscale Grants program. The grants program will provide crucial financial and professional support to promising IT startups that qualify.
November has been a busy month for the Everscale network. Early on the project, which previously was called FreeTON, announced it would be rebranding into Everscale. The reasons behind the change were tied to the significant advances that had been made on the network and its correlated ecosystem, relative to where it had started out as FreeTON.
FreeTON was started as a continuation of the now-halted Telegram Open Network. Once development of that network ceased on the Telegram side, the project was made open source and a group of enthusiasts, which eventually became FreeTON, came together to try to realize the potential that the network had.
A bit further down the road, however, community members and developers cognizant of the strides made in network development determined that the project has become something greater than it was before and that it deserved a new name and image. The name Everscale was chosen as it reflects one of the network's most advantageous features, namely, its infinite scalability.
The whole Everscale project is just over a couple of years old, but the rebranding has come as excitement is building up for some of the network's new and upcoming products. Recently, Everscale developers Broxus announced that the network Bridge would be activating its DAO protocol, making it completely controlled by the community. The Bridge links the Everscale network to other blockchains and tokens, offering users layer-2 access with significantly cheaper and faster transactions.
Now Broxus has more news, this time of particular interest to those who have not already become a part of the Everscale ecosystem. Broxus has launched the Everscale Grants program which will provide financial and professional resources to promising tech startups that qualify.
Why apply for Everscale Grants?
The Everscale Grants program is an ideal program for smaller startups that have clear vision and talent, but could use the extra liquidity injection to get them over the finish line. Based on the applicant's project, the grants program will provide it with the financial support it needs to finish an MVP or significant milestone. For that purpose, Broxus has earmarked 15 million EVERs, the native token of the Everscale ecosystem, for distribution among the companies that get accepted into the program.
Everscale Grants has earmarked 15 million EVERs for cutting-edge IT projects
In addition to the financial resources, grant winners will be offered guidance and support in their development on all fronts. Everscale developers will be on hand to share their experience in integrating new projects into a blockchain and the community will also offer support in terms of marketing the new platforms and projects.
Perhaps more enticing than all of that, however, is the opportunity for early integration in a significant manner into one of the most remarkable DeFi projects on the market. It is still early days for Everscale, but as the rebranding has signaled, the wheels have been put in motion. Currently, the network has a constellation of products contributing to its economy, including the above-mentioned Bridge, a Broxus powered DEX, a dedicated iOS, Android and desktop compatible wallet and much more.
Successfully applicants will be given the resources they need to grow in their own right, while also getting in on the ground floor of a DeFi juggernaut. Prospective applicants can find guidelines for the grant program here and can apply here.
About Everscale

Everscale is a new and unique blockchain design that proposes a scalable decentralized world computer, paired with a distributed operating system. The network is based on a platform called Ever OS, capable of processing millions of transactions per second, with Turing-complete smart contracts and decentralized user interfaces.
Everscale presents some new and unique properties, such as dynamic multithreading, soft majority consensus and distributed programming, which enable it to be scalable, fast and secure at the same time. It is governed by a decentralized community founded upon meritocratic principles via Soft Majority Voting protocol.
Everscale has powerful developer tools, such as compilers for Solidity and C++, sdk and api, client libraries ported to more than 20 languages and platforms, a range of decentralized browsers and wallets empowering many applications in DeFi, NFT, tokenization and governance domains.
---
This is a sponsored post. Learn how to reach our audience here. Read disclaimer below.
Image Credits: Shutterstock, Pixabay, Wiki Commons