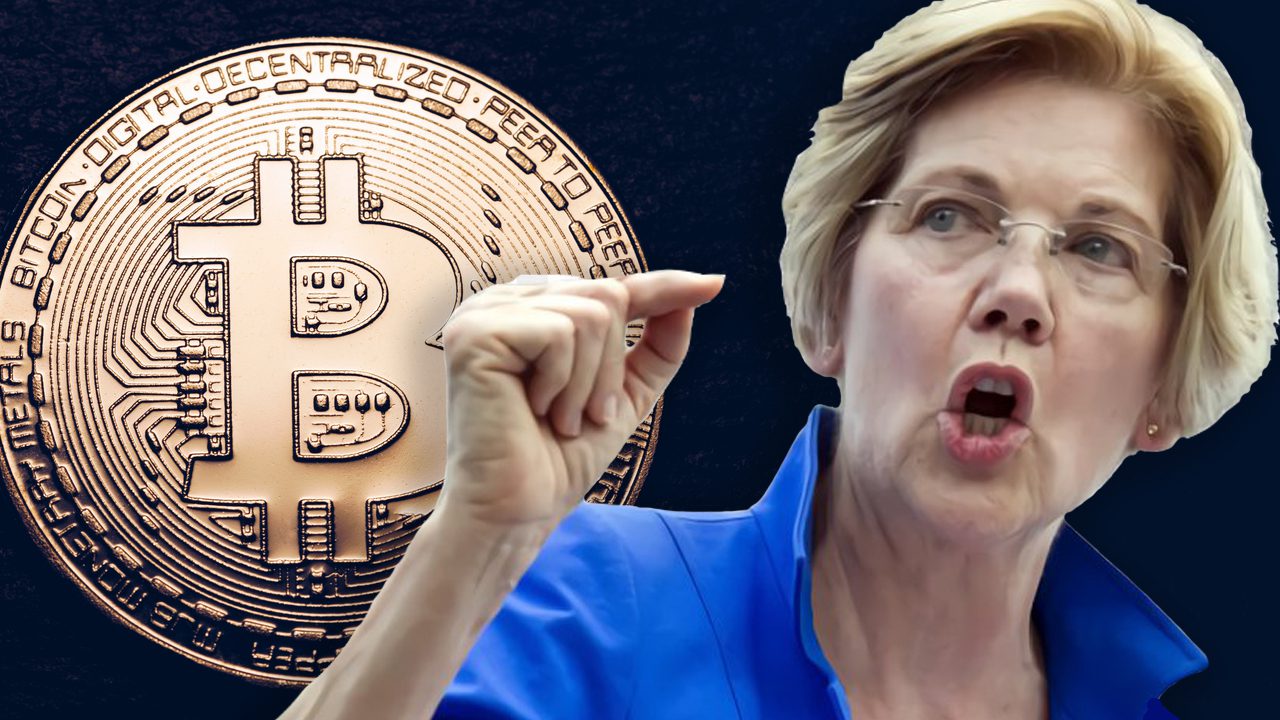 Senator Elizabeth Warren has written a letter to the CEO of the New York bitcoin mining firm Greenidge Generation, Jeff Kirt, asking for details on the company's emissions. Warren's letter insists "Greenidge and other [bitcoin mining] plants raise concerns about their impacts on the global environment."
Elizabeth Warren Takes Aim at Bitcoin Mining Operations
The former law professor and the United States Democratic Party senator from Massachusetts, Elizabeth Warren, has taken aim at cryptocurrency mining operations after she criticized digital currency markets in recent times. In mid-September, Warren pressed the chairman of the Securities and Exchange Commission (SEC) to investigate increasing digital currency oversight. Warren has also denounced cryptocurrency mining in the past and she has cited bitcoin mining's environmental impact on many occasions.
On December 2, Warren shared a letter she sent to the CEO of the New York bitcoin mining firm Greenidge Generation Holdings, Jeff Kirt, with the news publication Bloomberg. "Given the extraordinarily high energy usage and carbon emissions associated with bitcoin mining, mining operations at Greenidge and other plants raise concerns about their impacts on the global environment, on local ecosystems, and on consumer electricity costs," Warren's letter explains. The U.S. senator also tweeted the Bloomberg article via her official Twitter account and further said:
Crypto mining has huge environmental costs & is raising energy prices for consumers. Bitcoin alone consumes as much energy as Washington state. I'm calling on Bitcoin company [Greenidge Generation] to provide information on its operations & environmental impact.
Warren: 'We Need to Better Understand How Much Energy Facilities Like Greenidge Are Using'
According to Bloomberg's contributing author, Josh Saul, this "is the first time Warren has queried a specific miner." The Massachusetts senator further told Bloomberg that lawmakers need to understand these mining facilities more. "We need to better understand how much energy facilities like Greenidge are using, how much they're emitting into the environment, and what impact they're having on electricity prices for American consumers," Warren stressed.
The bitcoin miner Greenidge Generation has claimed on many occasions that the company leverages green solutions to mine bitcoin (BTC). The Greenidge Generation power plant in Dresden, NY uses "natural gas to generate electricity." Furthermore, "Greenidge Generation runs at new levels of thermodynamic efficiency, achieving historic lows in the cost of producing power," the company details.
Greenidge is operated by Atlas Holdings, and the firm's website explains that the firm purchases carbon offset credits. A number of other bitcoin mining operations also leverage carbon credit solutions and renewable energy solutions.
What do you think about the senator from Massachusetts, Elizabeth Warren, criticizing the bitcoin mining industry and sending a letter to the Greenidge CEO? Let us know what you think about this subject in the comments section below.
Image Credits: Shutterstock, Pixabay, Wiki Commons