Source : coinspeaker.com
Place/Date: – May 17th, 2022 at 3:44 pm UTC · 4 min read
Source: Calyx Token
There are a few big questions on cryptocurrency enthusiasts' minds currently. Which tokens will reach the highest altcoin valuations? What platforms will create the most successful decentralised applications? And what protocols will enable the largest scale of transaction throughput? In this article, we'll explore whether Calyx Token (CLX) has the potential to achieve the same success as TRON (TRX) and NEAR Protocol (NEAR). Stay tuned to find out!
Introducing Calyx Token (CLX)
Calyx Token (CLX) makes it possible to participate in trading without registering on the platform, as it is open to everyone. The aim here is to keep the trade alive and eliminate the "insecure" environment, one of the biggest problems in the crypto markets. Calyx Token (CLX) plans to switch to a DAO management system in the first quarter of 2023. This will eliminate communication problems and enable users to determine the future of the token.
The native token of the Calyx ecosystem is CLX. The first phase of the CLX presale was launched with a maximum supply of 1 billion units, and this phase ended on May 9, 2022. The platform, which allocates 30% of its total supply for presale, achieved many sales in the first phase. One of the biggest features of Calyx Token (CLX) is that all remaining tokens will be sent to the burner after the presales are over. The amount of tokens reserved for the developer team and administration is 10%, and these tokens will be locked for 6 months, then gradually unlocked and distributed to the team.
Calyx Token (CLX), which currently uses only the Ethereum (ETH) network, will soon integrate into many other networks such as Polygon (MATIC), Solana (SOL), and Avalanche (AVAX). With this integration, users will be able to quickly transfer their tokens to the network that they believe is working faster.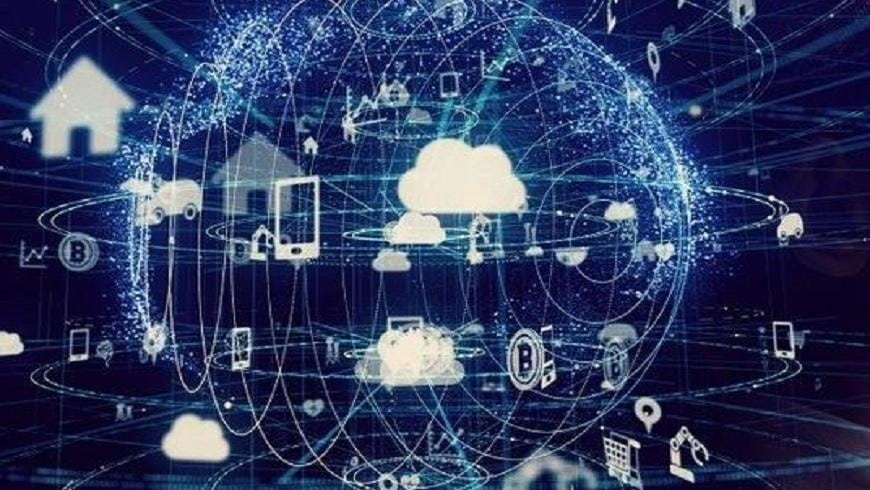 The Reign of TRON (TRX)
TRON (TRX) is a cryptocurrency with a market cap of $7.2 billion as of May 2022. It is the 14th largest cryptocurrency by market capitalisation. It was founded by Justin Sun in September 2017.
TRON (TRX) is a decentralised entertainment and content-sharing platform that uses blockchain and peer-to-peer (P2P) technology. Features of TRON include high scalability, high availability, and low cost. With its focus on the entertainment industry, TRON aims to build a free, global digital entertainment system that allows users to store and share digital content in a decentralised manner.
In December 2017, TRON (TRX) acquired BitTorrent, a leading P2P file-sharing protocol with over 100 million monthly active users. In 2018, TRON planned to launch its mainnet, which will enable developers to create decentralised applications (Dapps) on the TRON network. In addition, TRON has partnerships with major companies like Baidu, Alibaba, and Tencent. With its strong team of developers and advisors, TRON is well-positioned to become a leading player in the cryptocurrency space.
Popularity Spreading Near and Far: NEAR Protocol (NEAR)
NEAR Protocol (NEAR) is a decentralised application platform designed to be scalable, developer-friendly, and secure. It is built on a proof-of-stake consensus mechanism and provides a wide range of features that make it an attractive option for investors. One of its key features is its ability to share data across multiple validators, making it much more scalable than other platforms.
In addition, NEAR Protocol (NEAR) also has several other features that make it an attractive option for users, including its low transaction fees and its support for smart contracts. At the time of writing, NEAR Protocol has a market capitalisation of $4 billion and is ranked as the 22nd largest cryptocurrency by market cap.
Final Thoughts
You should always do your own research before investing in any cryptocurrency, but it seems as if Calyx Token (CLX) is a good idea. The team is experienced and committed to the project, and they've already released a working product. CLX has the potential to reach the same heights as TRON (TRX) and NEAR Protocol (NEAR), so keep an eye on this rising star!
For More Information on Calyx Token (CLX), Visit: PreSale, Telegram, Twitter, Instagram.
Subscribe to our telegram channel. Join