DeFi and CeFi need to be friends for a while longer, says Masha Balanovich, External Communications Manager at Drofa Comms.
We have seen financial products and services move to a decentralized ecosystem — payment, trading, investment, and more. But, are blockchain and decentralized finance (DeFi) enthusiasts in an information bubble?
These enthusiasts assume mass adoption of DeFi is close at hand. However, that might not be the case asDeFi is still in its startup phase, and some key elements must be in place to drive successful mass adoption. Notably, the number of DeFi users grows yearly, but it's just a small population compared to those in the centralised finance (CeFi) space. There were only about 5 million DeFi users as of July 2022.
Below are three key reasons why the mainstream mass market is yet to adopt DeFi.
Sought-for Global Regulatory Framework
Recently, we have seen various governments' reactions and initiatives to try to regulate the crypto market. In July 2022, at that time Chancellor of Exchequer, Nadhim Zahawi, introduced the Financial Service and Market Bill, which includes regulations of crypto assets and stablecoins. Recent bills in the US include Lummis-Gillibrand, introduced in June 2022, and Boozman-Stabenow, presented in August 2022, aiming to create a regulatory framework for digital assets.
However, we lack regulations that guide how blockchain technology or DeFi works as a whole on the international level. Undoubtedly, DeFi systems can indeed exist in the current laissez-faire state, but regulations are a catalyst for a technology's success. First, it could easily boost public confidence, thus impacting institutional and retail adoption. Second, in addition to safeguarding the public interest, regulations could ignite DeFi innovations. A 2022 survey by the Economist showed that 27% of the respondents consider government regulations a key barrier to a country becoming cashless. 
International regulations contributed significantly to the mass adoption of the TradFi banking system across the world at one time. The global consensus on the regulatory framework could also apply to the entire blockchain technology to encourage mass adoption.
DeFi: Lack of Education, Financial and Tech Literacy
Lack of regulations is not the only challenge, as a significant portion of the global population doesn't have a clear idea of how DeFi and general blockchain technology functions. For instance, a recent survey showed that 48% of young British adults don't understand how crypto works. However, 56% of them intend to invest in digital assets in the future. An NRG Web 3.0 Report outlined that a whopping 54% of consumers have never heard the term "Web 3.0" and only 13% of them think they know what it means.   
Notably, blockchain has created new professions that are in high demand. For instance, out of 31 million developers worldwide, active Web3 developers represent less than 1% worldwide. For this reason, more crypto projects, top universities, and companies like Binance are advocating, supporting, and offering learning programs and courses to enhance knowledge of blockchain and digital currencies.   
Some products and services available in the DeFi systems were created by technologists who didn't have a regular person in mind but another technologist. Therefore, it's challenging for an ordinary user to comprehend and interpret such "complex concepts." Consequently, this hinders mass adoption in a big way.
Security Concerns and Customer Support Deficit
As mentioned above, blockchain technology is in high demand but faces skill gap issues. Apart from Web3 developers, there is an urgent need for knowledgeable specialists in customer support. 
Let's use computers as an example. We use them on a daily basis despite not fully understanding how they work. It's a user-friendly product — you can easily push a restart button to tackle some issues. There's also a well-established technical support system of experienced specialists who can easily fix it for us. This is what blockchain lacks. The masses may never fully understand how blockchain technology operates, but they need to be sure there's a professional to repair it effectively.
Blockchain technology also lacks a seamless user experience (UX) that ultimately determines how it's adopted. It's essential that users with no prior knowledge or experience can use blockchain products or services without facing poorly designed interfaces that add frustration to an already complex process.
Additionally, fraud and other security concerns highly affect the mass adoption of the technology. It was reported that users lost over $1 billion to crypto fraud via blockchain within a year, from January 2021 to January 2022. For this reason, it's hard to talk about mass adoption. Most users fear losing their assets or finances to a technology they have no prior experience with. 
Remarkably, there is no central authority on the blockchain, and every transaction is indeed considered secure, private, and verified. However, trust among users is still a challenge on blockchain networks.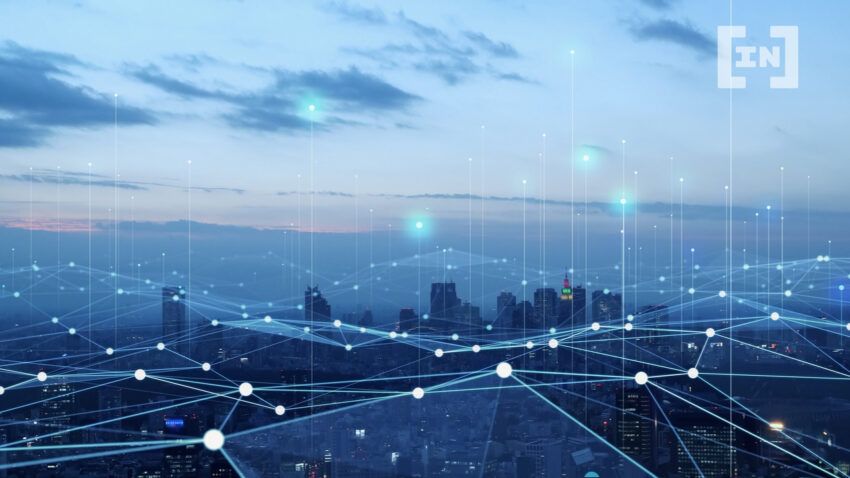 DeFi and CeFi Balance
We cannot talk about mass adoption until every person in line for coffee is ready to take part in the discussion on DeFi and blockchain. And the future of DeFi mass adoption lies in addressing the above issues. We need to acknowledge that global regulations and timely customer support can significantly attract more users to explore the products and services of blockchain technology.
More importantly, we ought to strike a balance between CeFi and DeFi to propel and support mass adoption. Maybe we should view blockchain technology as a bridge connecting CeFi and DeFi, aiming to improve CeFi. Such an approach accelerates adoption and eases investors' uncertainty, thus attracting them to embrace blockchain technology and be part of it.
About the author  
Masha Balanovich is an External Communications Manager at Drofa Comms, an international finance and fintech PR consultancy. The firm was ranked 13th globally and 5th in the UK in the Global PR Agency Ranking 2022 by PRovoke, the "Fast Movers" category. Drofa Comms is helping top financial and fintech companies to grow.
Got something to say about Defi vs Cefi or anything else? Write to us or join the discussion in our Telegram channel. You can also catch us on Tik Tok, Facebook, or Twitter.
Opinions seen on this website should not drive any financial decisions from readers.
Disclaimer
All the information contained on our website is published in good faith and for general information purposes only. Any action the reader takes upon the information found on our website is strictly at their own risk.