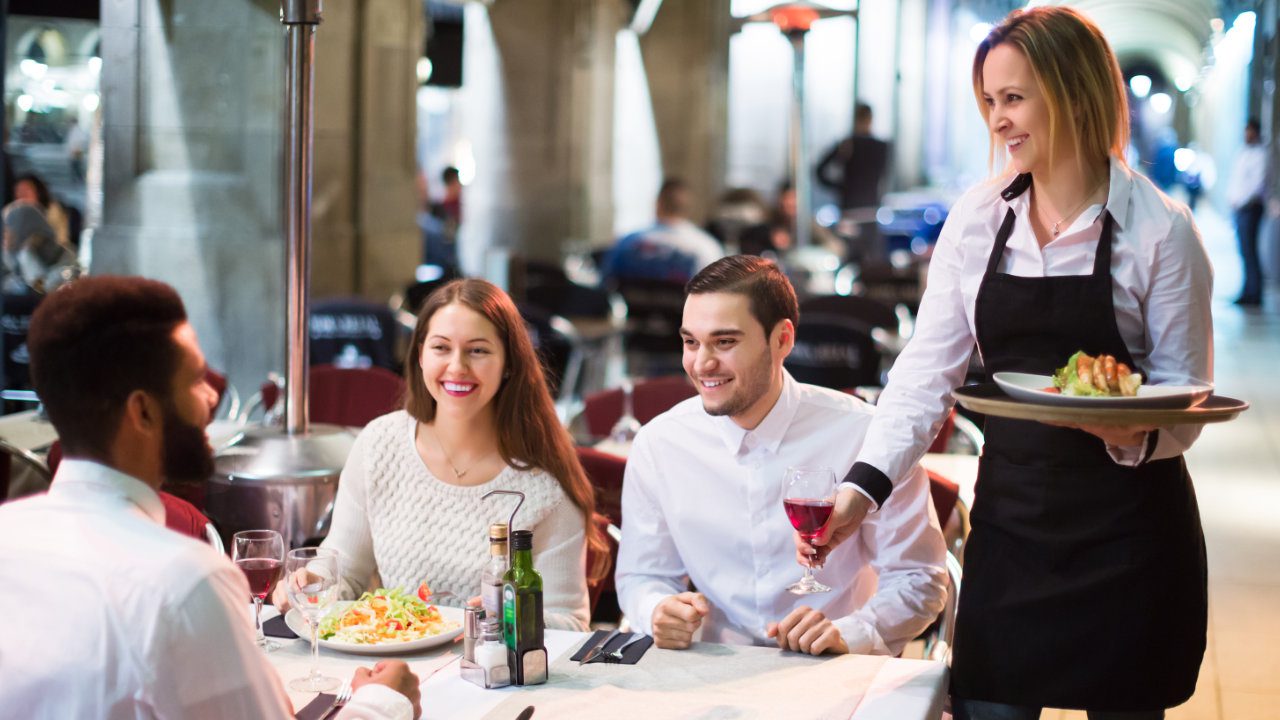 Millions of customers dining at 500 restaurants across the U.S. will soon be able to earn bitcoin points, thanks to a partnership between restaurant giant Landry's and New York Digital Investment Group (NYDIG). In addition, Landry's said it will buy bitcoin for its treasury. "We view bitcoin as a good choice for a portion of our own treasury, so we want to offer that choice to our customers as well."
Earning Bitcoin Points While Eating at 500 Restaurants
Restaurant giant Landry's announced Tuesday a partnership with New York Digital Investment Group (NYDIG) "to power a bitcoin loyalty rewards program for the millions of customers in Landry's loyalty program — Landry's Select Club." NYDIG is the bitcoin investment arm of Stone Ridge Asset Management.
The announcement details:
This partnership will allow Landry's Select Club members to earn bitcoin points when dining at any of its 500 locations nationwide.
"The Landry's Select Club program currently offers one point back for every $1 spent, with 250 points translating to a $25 reward," the company detailed.
The restaurant giant told CNBC that it hopes to go live with the new bitcoin program before Thanksgiving. The program will then be available to the 3.2 million members of its loyalty program.
"Customers that opt in to the new bitcoin loyalty program can receive points that track the value of bitcoin and can be redeemed in $25 reward increments based on the market price of bitcoin at the time they redeem." the company explained. "All bitcoin loyalty points may only be redeemed for Landry's Select Club rewards and will not be transferable outside of the Landry's Select Club."
Landry's operates more than 500 high-end and casual dining establishments, including more than 60 award-winning brands. Some well-known Landry's restaurants include Landry's Seafood, Bubba Gump Shrimp Co., Rainforest Cafe, Mitchell's Fish Market Restaurants, Morton's Steakhouse, The Oceanaire, McCormick & Schmick's Seafood, Chart House, Saltgrass Steak House, Claim Jumper, and Mastro's restaurants.
To support the program, Landry's said it will invest in bitcoin through NYDIG's institutional-grade custody solution, elaborating:
Beyond managing the program, Landry's also announced its intention to hold a portion of its treasury reserves in bitcoin through NYDIG.
Trey Zeluff, director of Landry's digital asset strategy, opined: "We view bitcoin as a good choice for a portion of our own treasury, so we want to offer that choice to our customers as well."
What do you think about Landry's bitcoin points program and its plan to hold a portion of its treasury reserves in BTC? Let us know in the comments section below.
Image Credits: Shutterstock, Pixabay, Wiki Commons